Name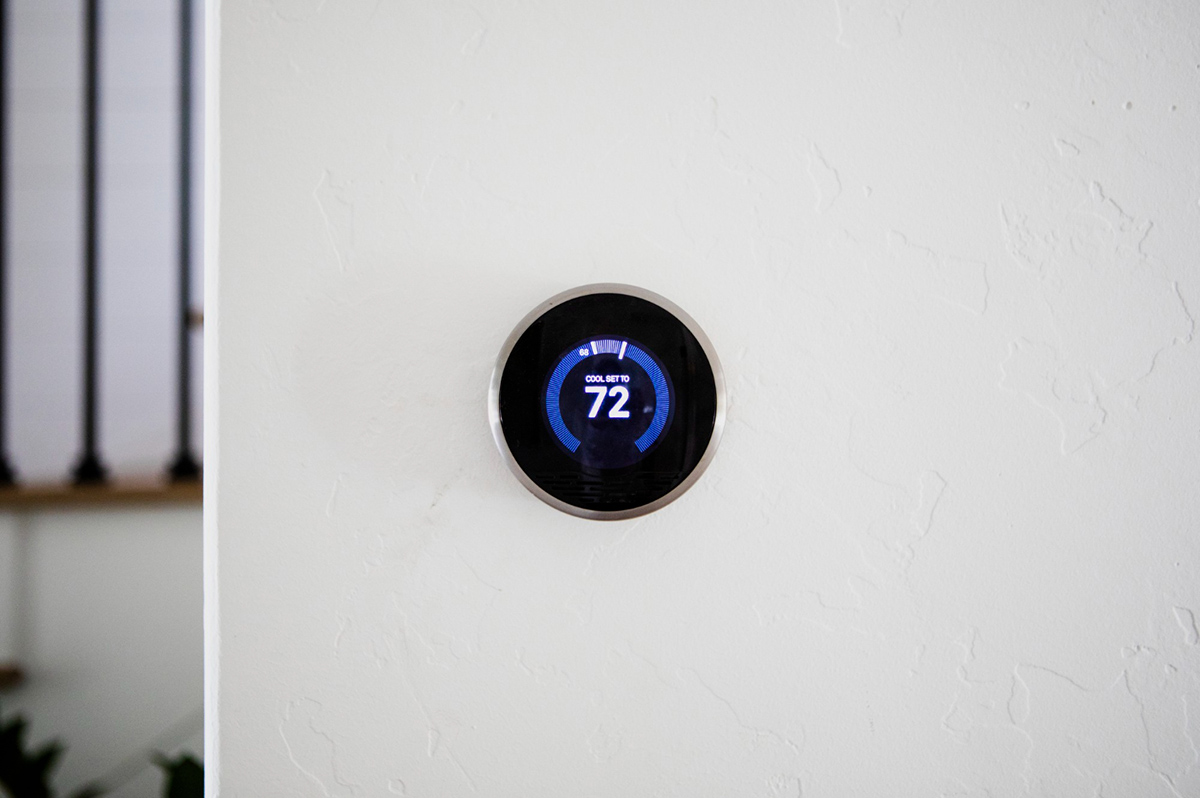 An RV thermostat might seem like a small component of your motorhome, but it can make a big difference in your comfort levels when you're traveling. Proper temperature control is essential for a comfortable journey in your motorhome. However, with so many different RV thermostat models and brands available on the market, it can be challenging to figure out which one is the best fit for your needs. Here, we'll take a closer look at what you need to know when it comes t...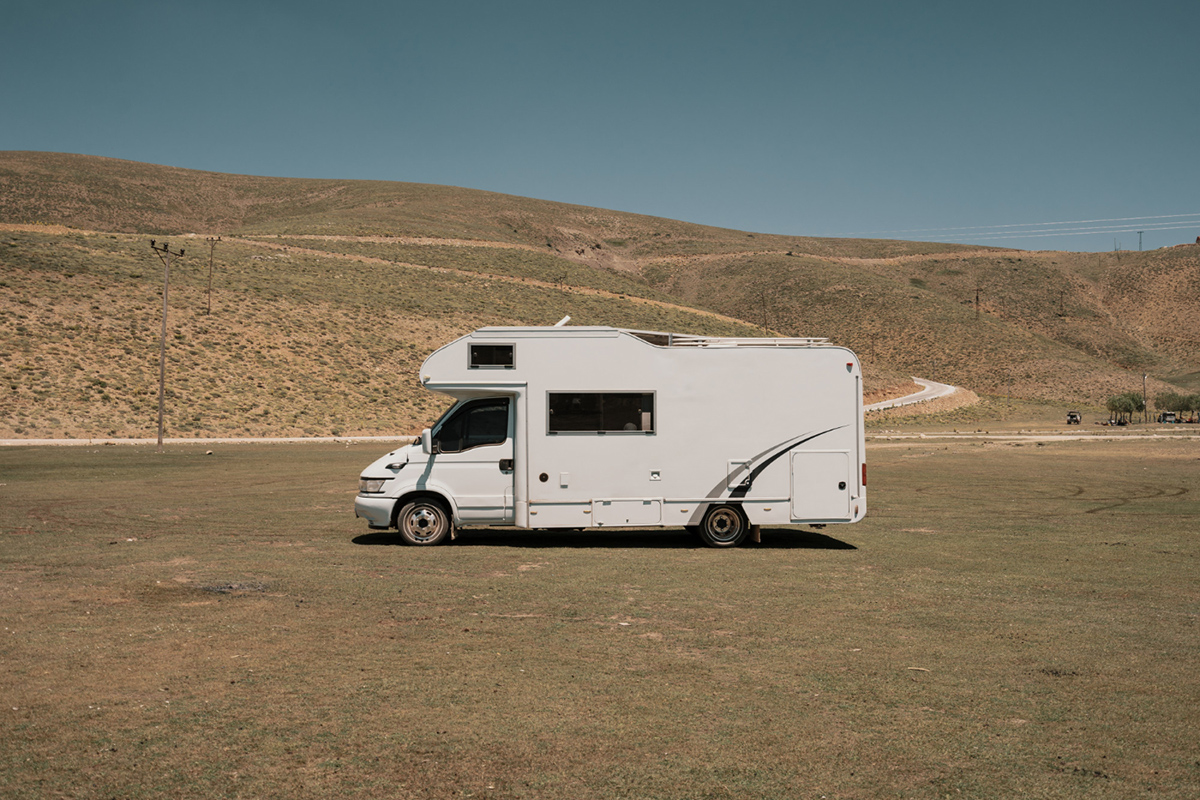 When you're out on the open road, an RV can be a great way to travel and explore the country in comfort and style. However, just like with any other vehicle or living space, safety should always be a top priority. Whether you're a new RV owner or a seasoned traveler, there are a number of steps you can take to make sure your RV is as safe as possible. In this blog post, we'll discuss some tips and tricks for "safety proofing" your RV and ensuring that yo...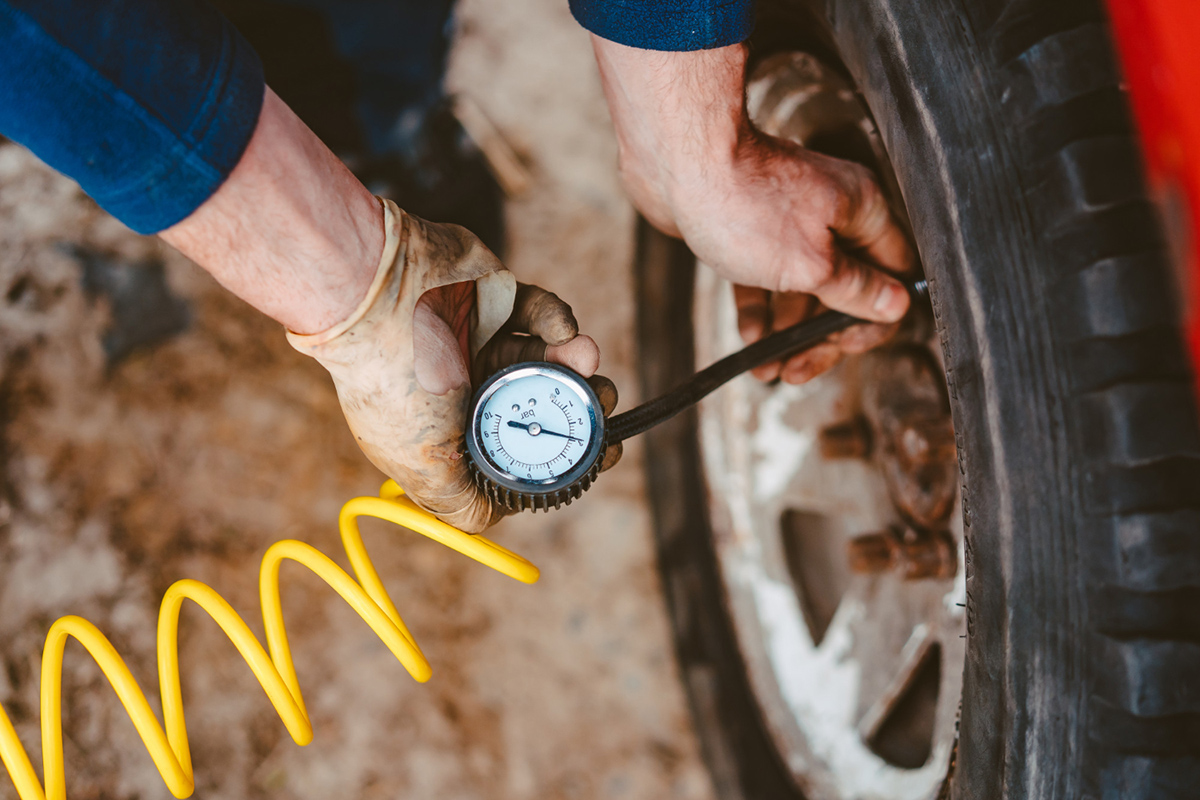 Whether you've owned an RV for years or have just recently purchased one, it's important to understand just how much maintenance is required to keep your investment running smoothly. By following a reliable RV owner annual maintenance checklist, you'll be able to prevent major issues from occurring and can enjoy your home away from home stress-free. From inspecting your tires to checking for potential leaks, we're breaking down everything you need to k...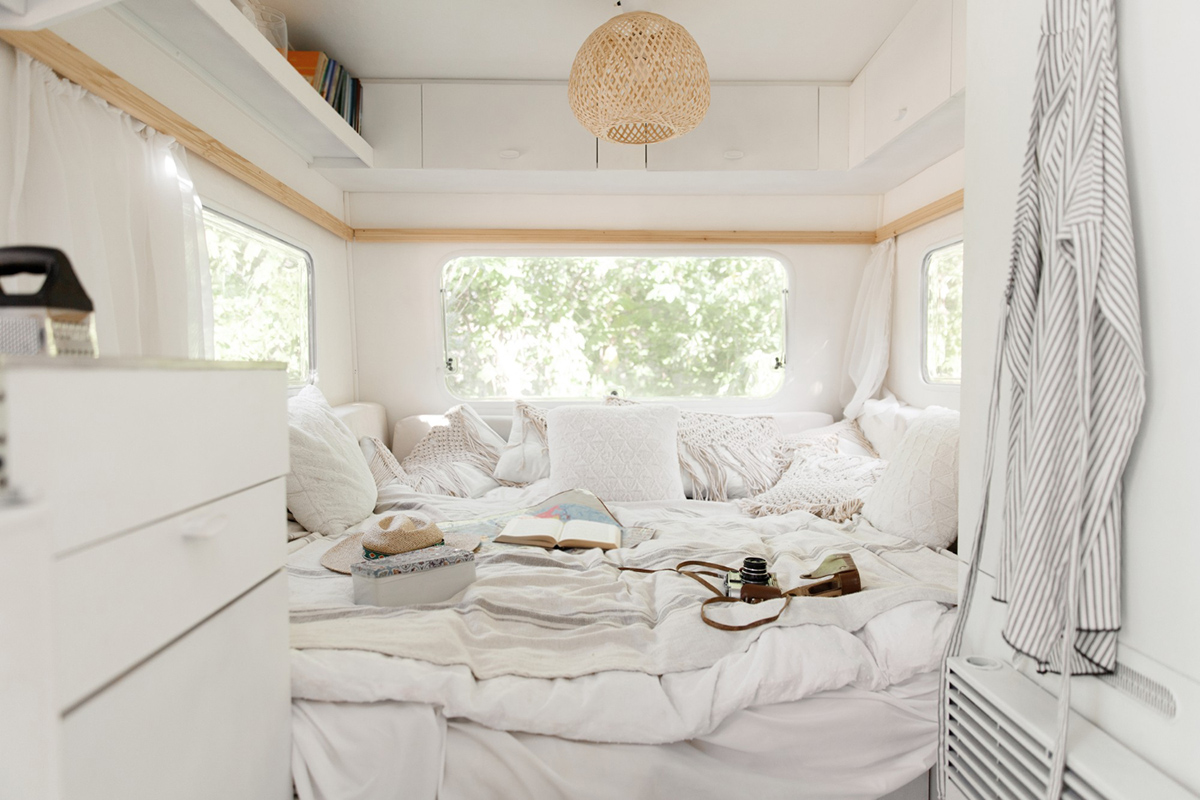 If you own an RV, you know the importance of keeping it clean both inside and out. But one area that is often overlooked is the interior walls. Over time, they can become dirty and stained, detracting from the beauty of your RV. In this post, we'll discuss some tips on how to keep your RV interior walls clean and looking great. Start with a thorough cleaning Before you can keep your interior walls clean, you'll need to start wi...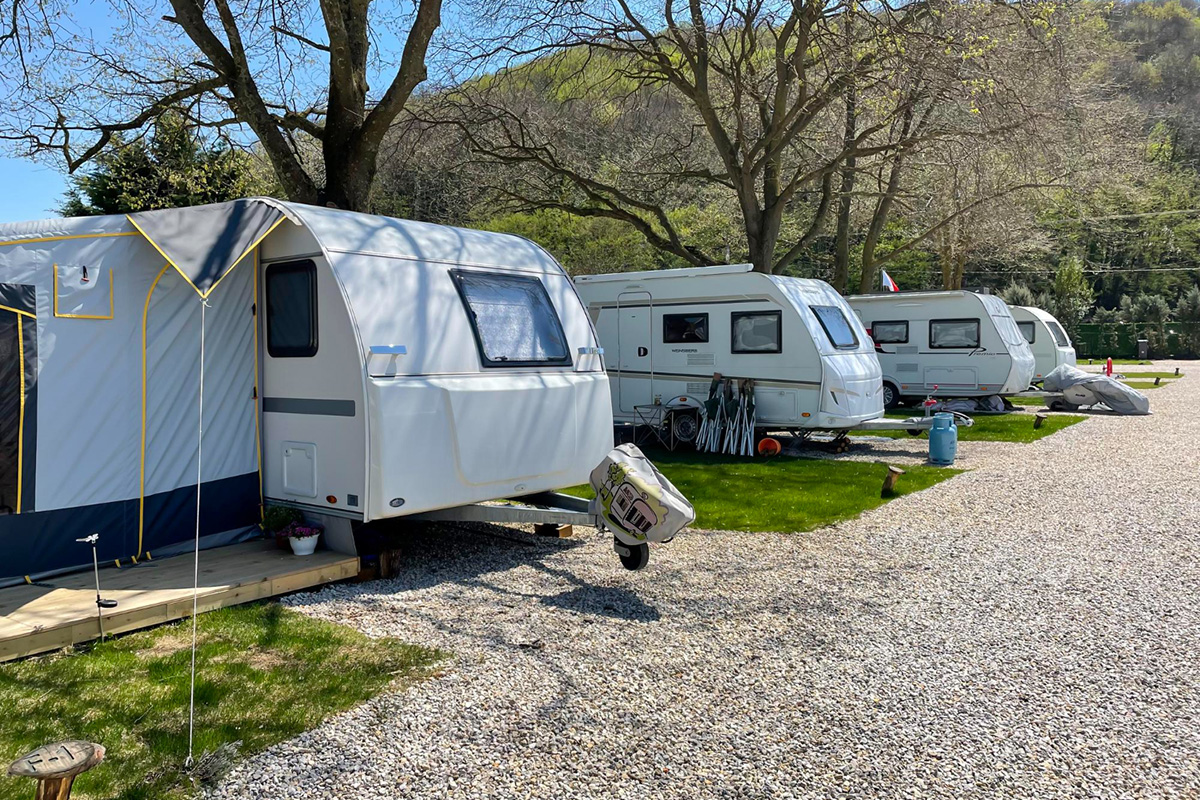 When it comes to recreational vehicles, safety is of the utmost importance. Whether you're looking for an RV park in San Antonio, TX or anywhere else, you want to make sure that your RV is properly secured and "safety proofed" so that you can enjoy your time away from home without worrying about accidents or breakage. In this blog post, we'll discuss how you can safely and securely park your RV at ...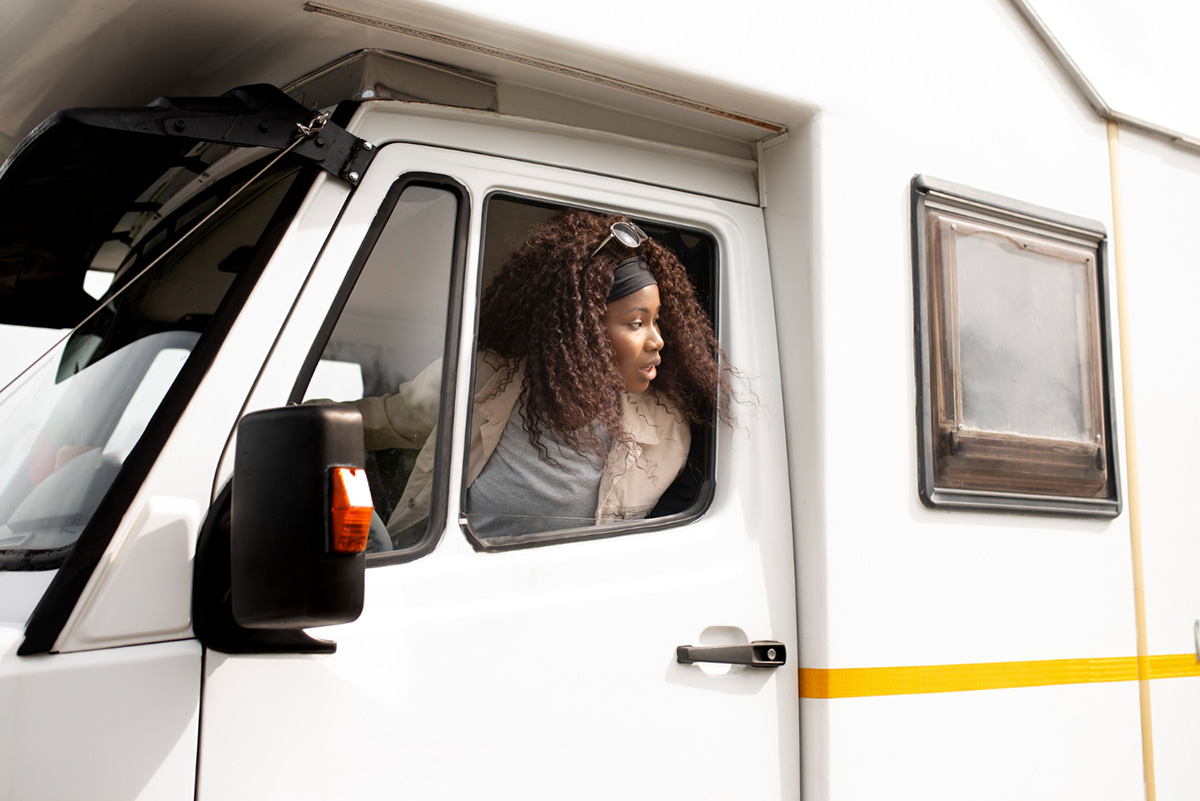 For RVers, the weight of their vehicle is a critical factor when it comes to safety and performance. Knowing your RV's weight can help you plan your trips more effectively, while also helping you avoid potentially dangerous situations. But how do you go about weighing your RV? Let's take a look. What You'll Need to Weigh Your RV Weighing your RV requires special equipment that you may not have at home. Unless you have access to a co...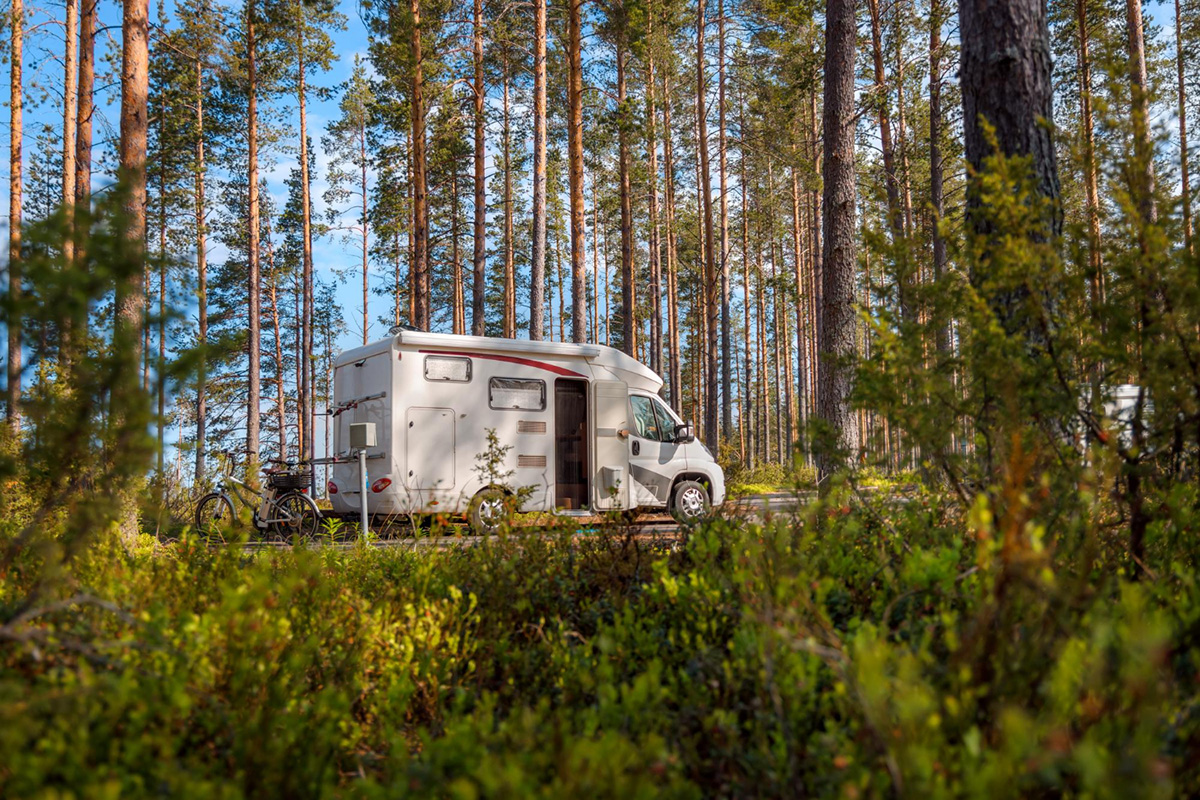 As an RV owner, one of the most important maintenance tasks you need to do is changing your RV filters. This is especially true if you are planning to take long trips or stay in an RV park for any extended period of time. In this blog post, we will discuss how to change your RV filters like a pro so that you can keep your vehicle in top condition. Step One: Identify Your Filters The first step in changing your RV filters is identifying what type ...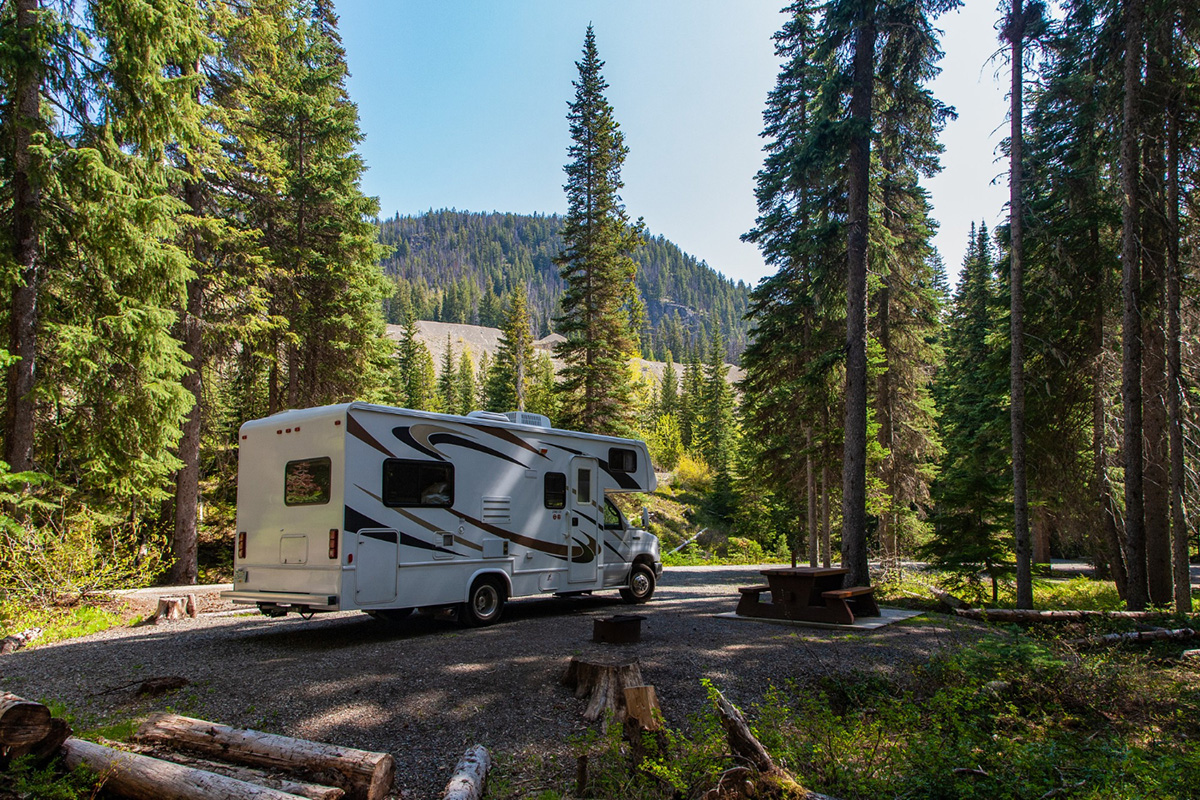 Are you someone who has been wanting to buy an RV for years but hasn't taken the plunge? If so, now is the perfect time to take advantage of all that owning an RV can offer. 2023 is a great year to finally purchase an RV as there are numerous advantages, from travel and exploration opportunities to cost savings. Let's explore why it makes sense to finally invest in an RV in 2021. The Benefits of Owning an RV Owning an RV offers a ton ...
Campers, RVs, and travel trailers have come a long way since their invention. What used to be an uncomfortable, cramped experience is now one of the most popular ways to explore the great outdoors. One of the biggest advances in RV technology has been in water tanks. If you're curious about RV water tanks and how they work, read on for a comprehensive guide! Types of RV Water Tanks The two main types of RV water tanks are fresh and gray wat...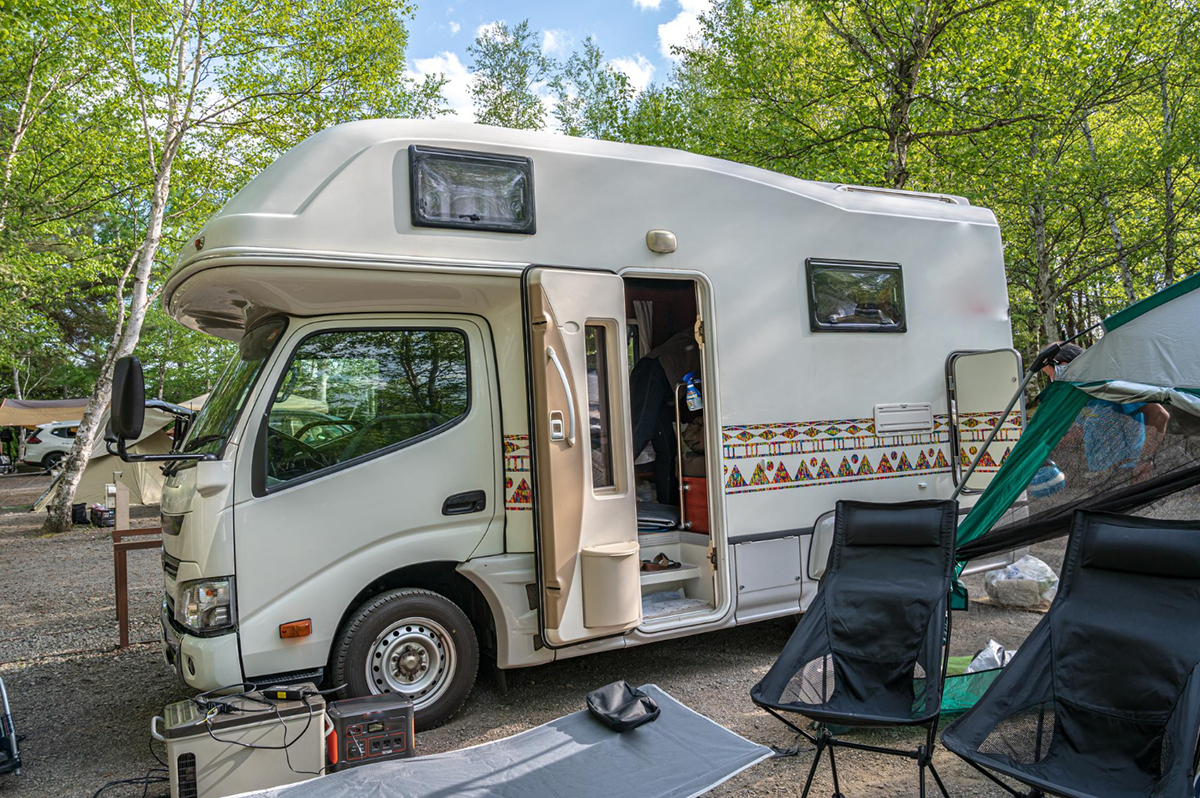 Owning an RV is a great way to explore the world while having the comforts of home, but it also comes with certain responsibilities. One of those responsibilities is learning how to use and operate your generator. In this blog post, we'll provide a brief overview on how to operate your RV generator. What is an RV Generator? Before we get into the basics of operating a generator for your RV, let's first take a look at what exa...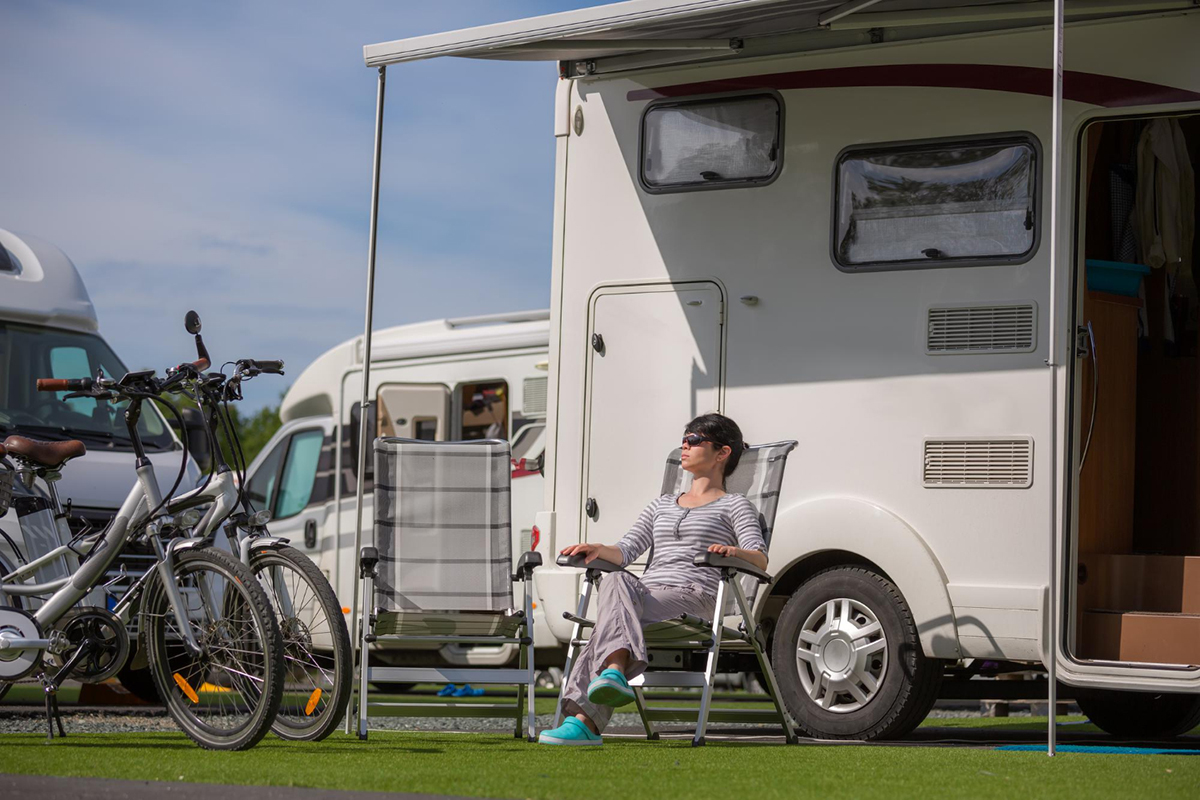 If you're living full time in an RV, maintenance is an important part of the lifestyle. Not only does regular maintenance help keep your vehicle running smoothly, but it also helps ensure your safety on the road. But if you're constantly on the move, how do you make sure that your RV gets serviced when it needs it? Here are a few tips to help you stay on top of your vehicle's maintenance schedule. Be Aware of Manufacturer's Recommendations...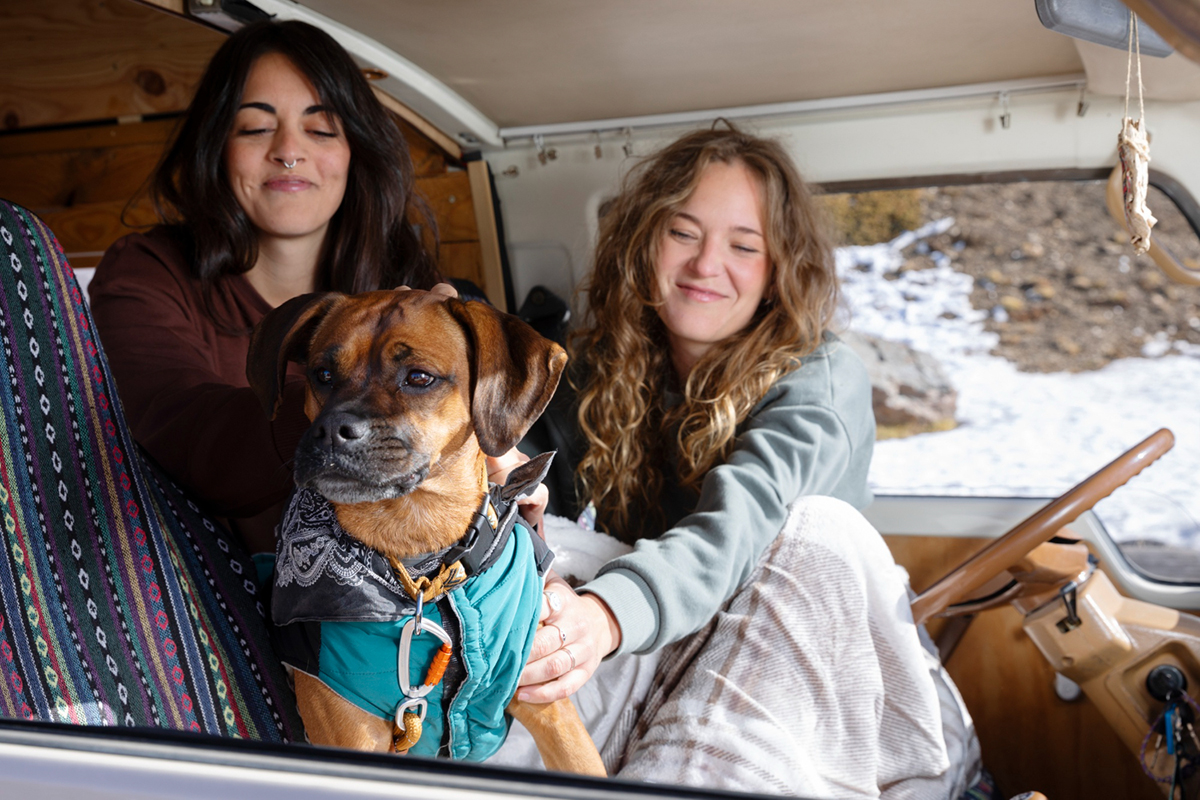 The great outdoors is a wonderful place to explore and enjoy with your pet. But traveling in an RV can create some additional challenges. Here are some tips to ensure that your pet has a safe and fun experience on the road. Plan Ahead Before you hit the road, make sure your pet is up-to-date on all their vaccinations, flea/tick meds, and medications (if applicable). Make sure you have plenty of food, water, and other supplies to last the duration...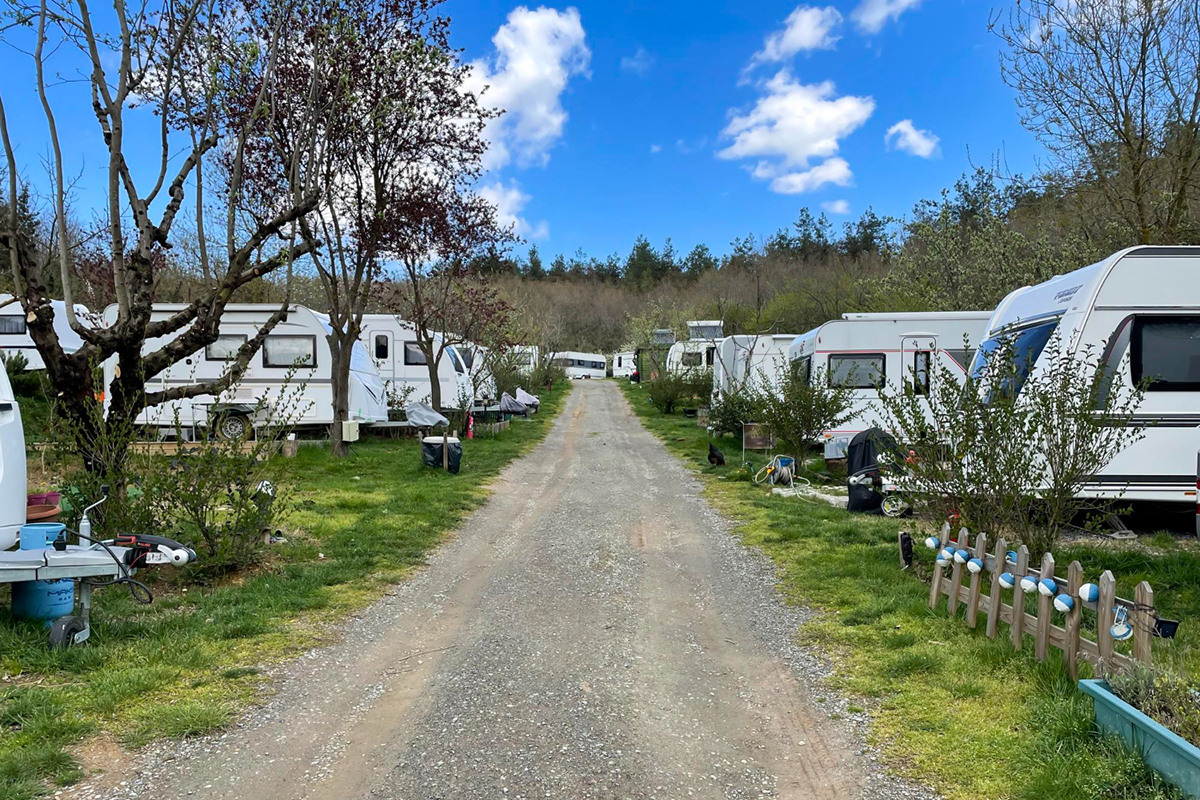 With the popularity of RV camping increasing, RV parks are popping up all over the country. These modern camping spots offer a great way to get away from the hustle and bustle of everyday life and reconnect with nature. But, managing an RV park can be challenging. Here are some essential tips for making sure your park is a success. Make Sure Your Park Is Well-Maintained The first step in running a successful RV park is making sure that it is well-maintained. This...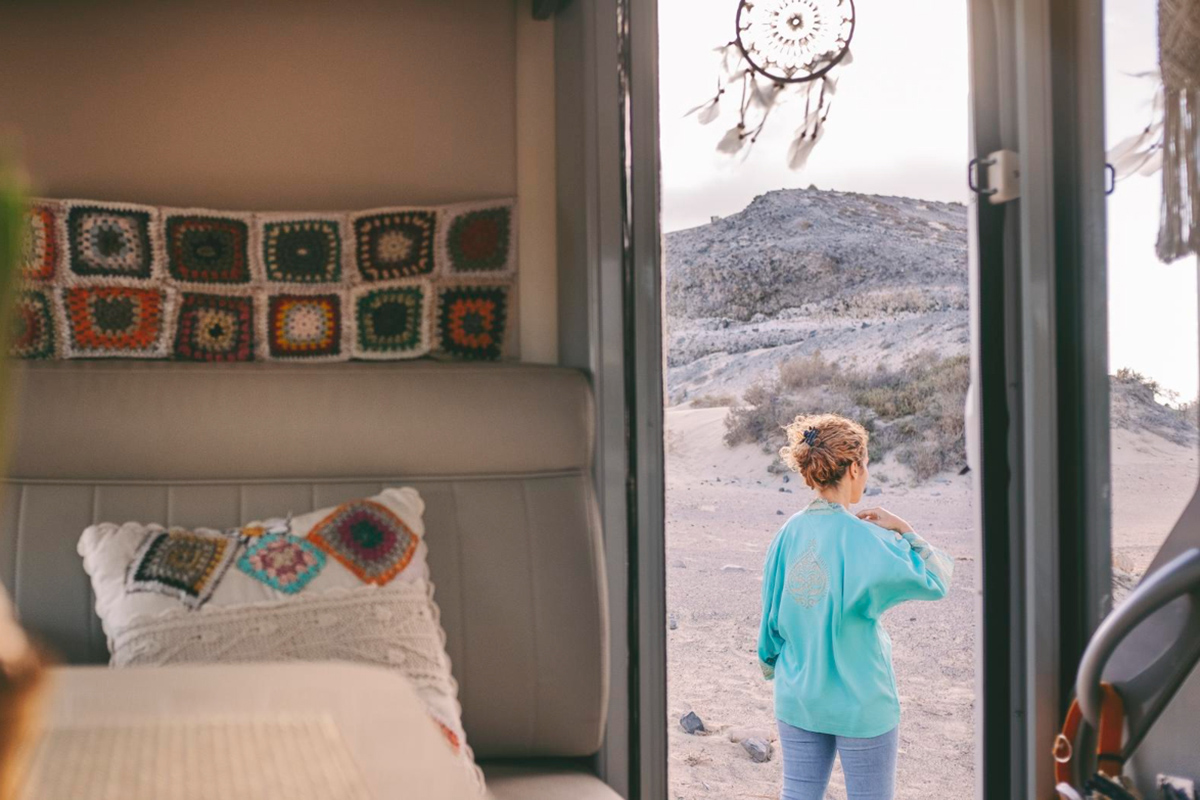 Have you ever considered living in an RV but been deterred by myths and misconceptions? Are you curious about the truth behind RV living? Well, worry not - because we're here to help dispel some of the common myths about RV life and show you why it may be the perfect fit for you. Myth #1: RVs are dirty, cramped, and uncomfortable Nothing could be further from the truth! Modern RVs come with all the comforts of home. Many have full kitchens with gas...
When we think of camping, one of the first images that come to mind is a family driving an RV to their favorite camping spot. While the idea of traveling with your home on wheels has been around since the early 1900s, the modern-day recreational vehicle (RV) as we know it has evolved quite a bit over time. In this blog post, we'll take a look at how RVing has changed over the years and what new features are available today. The Early Days of RVing Th...
Whether you're a beginner or an experienced traveler, RV parks provide a great way to explore the USA's natural wonders and enjoy some quality time with family and friends. With so many activities available, it can be difficult to choose which ones to do. Here's a guide on how to make the most out of your stay at an RV park. Explore the Outdoors RV parks are located in some of the most beautiful places in America, so take advantage of this by ex...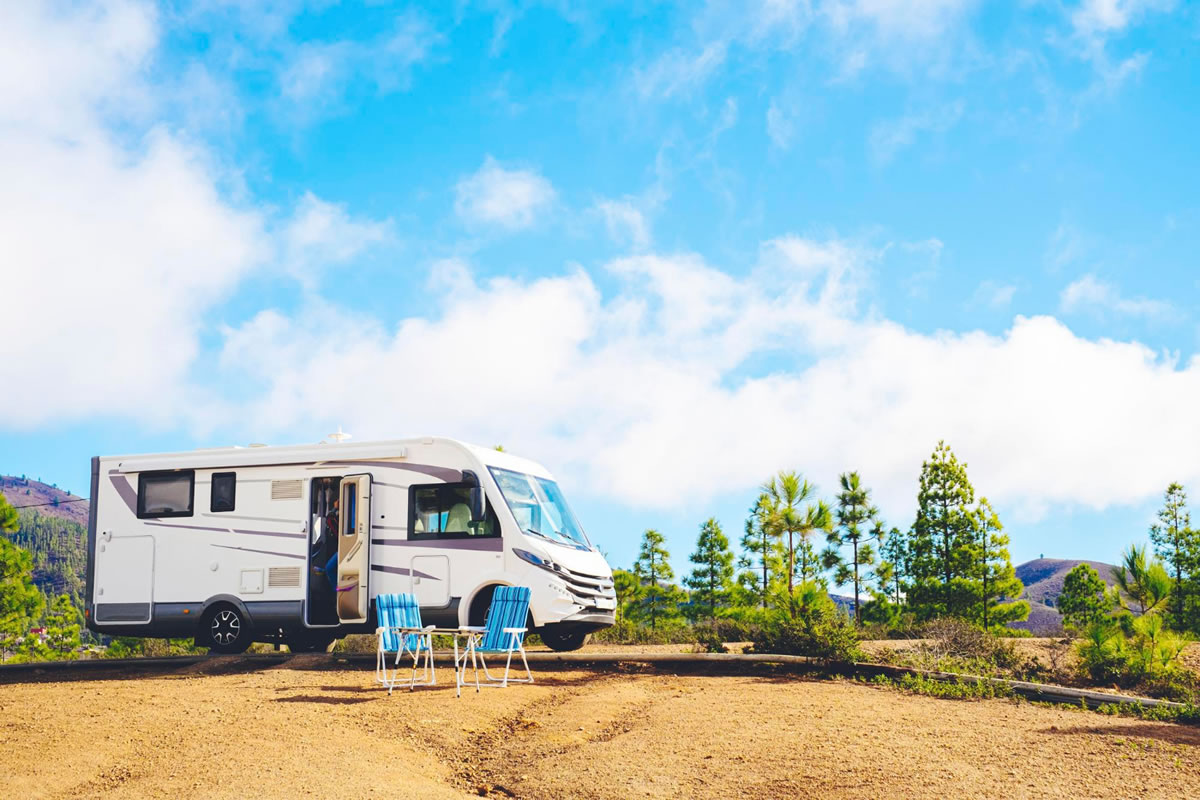 When you chose to get an RV, you no doubt envisioned driving on America's long, open roads, visiting beautiful campsites, and having your personal space while on the road. There's plenty of fun to be had while RVing. However, while most of your time will probably be spent on roadways or at campsites, you will need to drive in cities. That includes when leaving or returning home and stopping in different cities and urban areas during your trip for gas, groceries, or to eat at...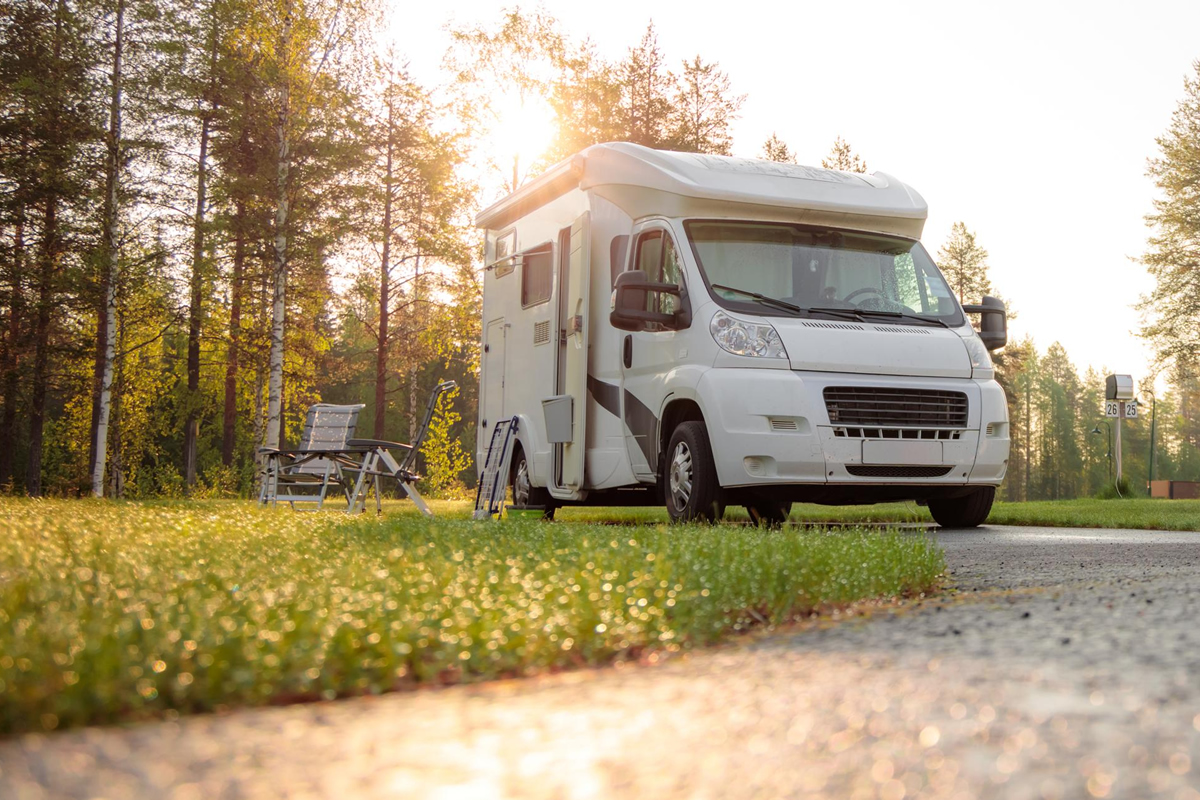 Summer and spring are the best time to camp, but also the most unpredictable with the weather. Too often, unexpected severe weather can come out of nowhere. So while you appreciate your spring and summer RV vacation, an unforeseen storm may be brewing. These tips from experts at our RV park in San Antonio, TX, help you get ready for bad weather that can happen when you least anticipate it. But the best way to protect yourself is to begin with a suitable RV insurance plan. Then, spec...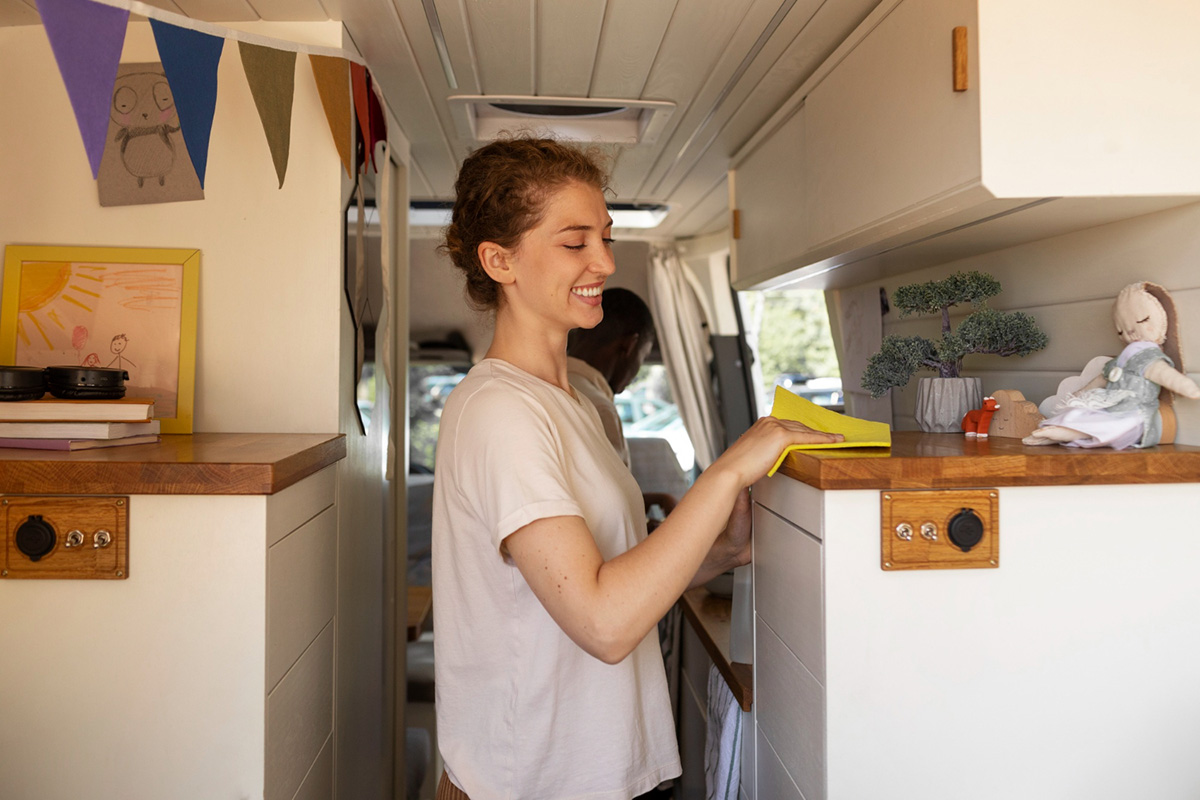 Are you getting ready for a spring cleaning spectacular? Don't forget to clean your RV! Regarding RV spring cleaning, there's more involved than grabbing some Clorox wipes and window cleaner and ensuring your interior surfaces are disinfected and refreshed. Since it only rolls around once a year, take advantage of your spring cleaning opportunity to do an intense, thorough job on the rig, taking care of both your interior and exterior and catching up with any insignificant maintenance...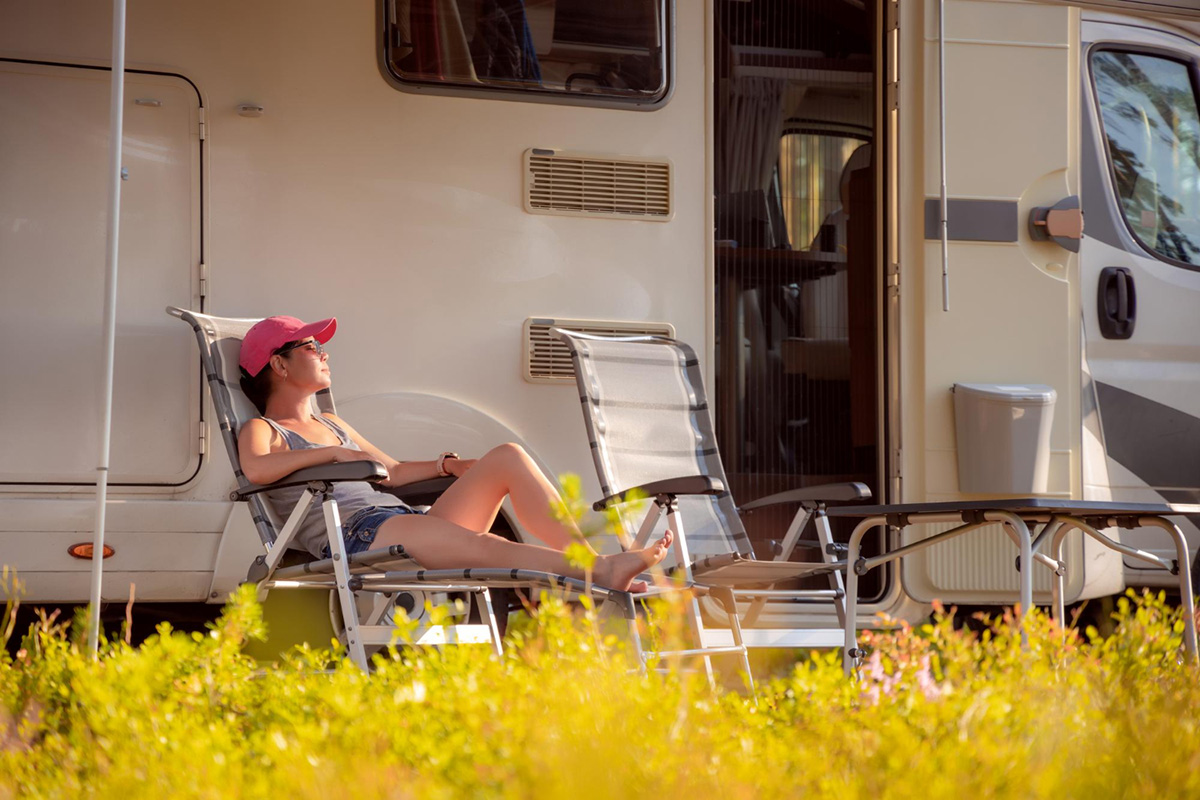 Spring is an excellent season for RV camping. Beautiful weather, less congested campgrounds, and other bonuses await! Use the following spring camping tips from experts at our RV park in Pleasanton, TX, to make the best of your holiday. The Advantages Of Spring RV Camping There are many benefits to camping in your RV during Spring. The following are a few worth mentioning: The Weather- Spring tends to produce some of the most enjoyable temperat...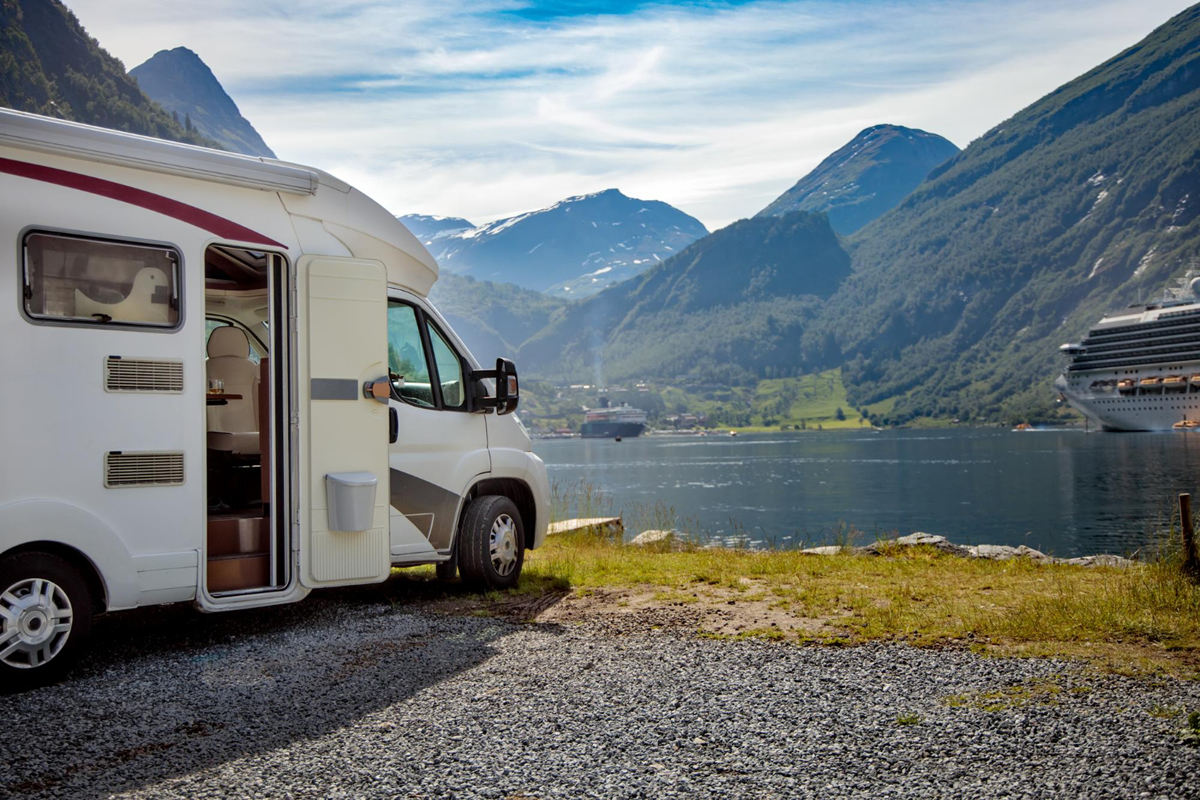 One of the most remarkable ways to spend family time is in an RV. You bypass the endless packing and unpacking, moving between motels, you don't need to cram everybody into small spaces for long periods, and everybody feels at home! However, keeping safety in mind is essential even with all the benefits of RV travel with children. Sure, it's fantastic that the kids can spread out and be comfortable while Mom and Dad are rolling down the road, but what safety precautions do you need to...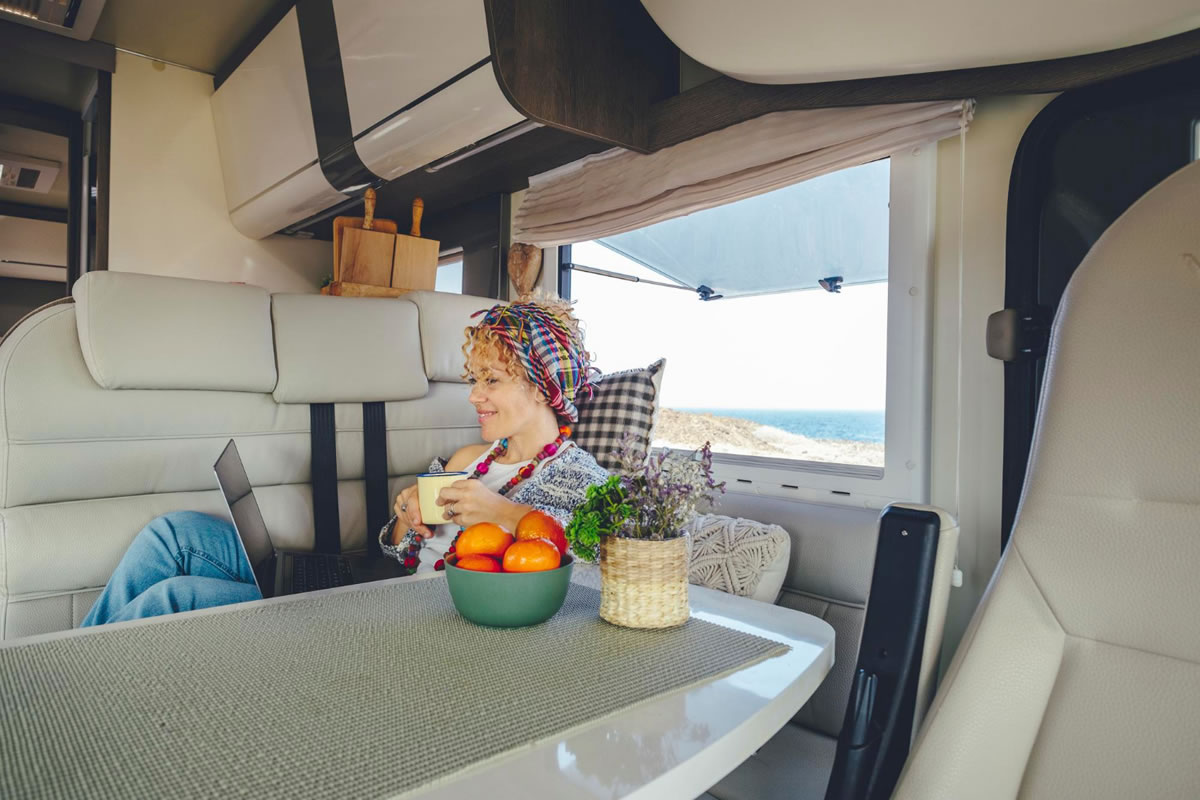 A new camping season will arrive before you know it, and before it comes, you should deep clean the interior of your RV! First, cleaning your RV takes much less time than cleaning your house, even if it's a serious deep clean. In addition, your RV is your escape, your retreat, making it feel less like a chore and more like an opportunity to give it the attention it deserves. Below is how to clean your RV's interior, according to experts from our RV park in San Antonio, TX. S...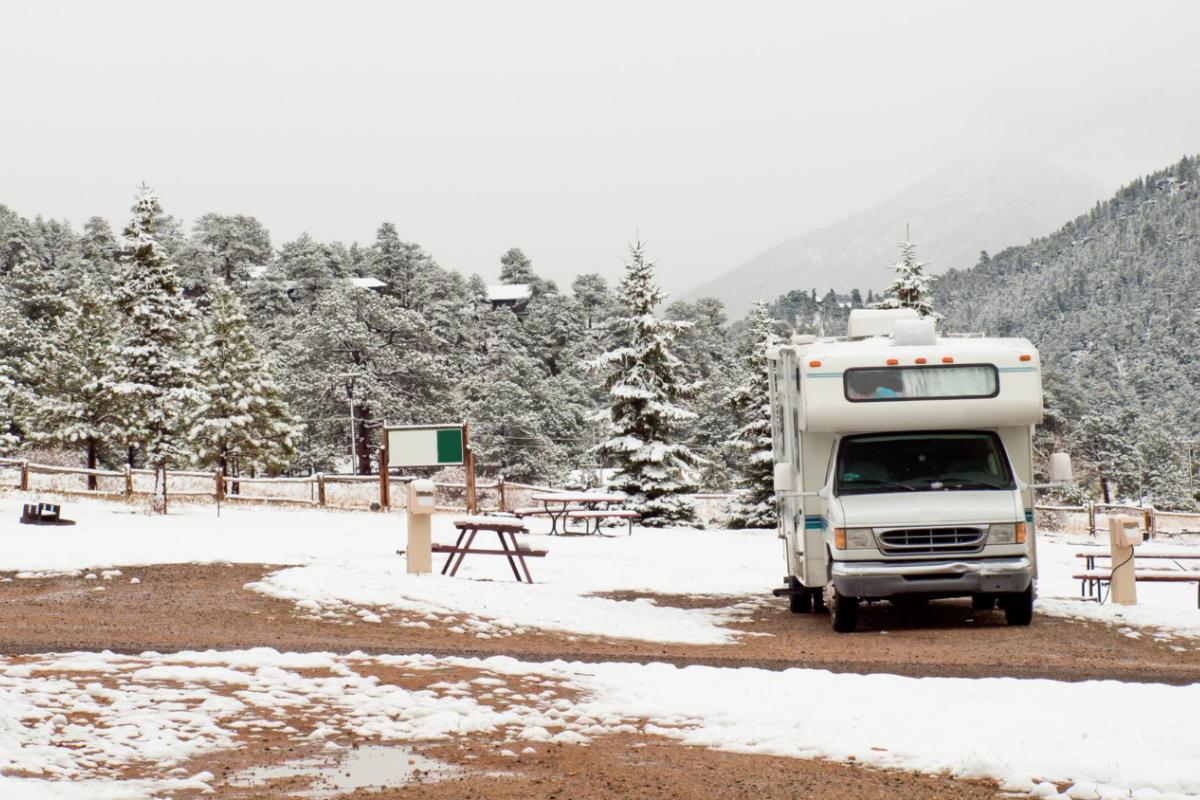 Let's begin your spring RV preparation by de-winterizing your RV plumbing system. Depending on how you winterized the unit, it will require de-winterization, but confirm the wintry temperatures are done for the season before you do. Basically, you need to flush all of the non-toxic RV antifreeze out of your RV plumbing system. On average, you likely used two or three gallons of RV antifreeze to winterize your unit. The most straightforward method is to flush your RV antifreeze o...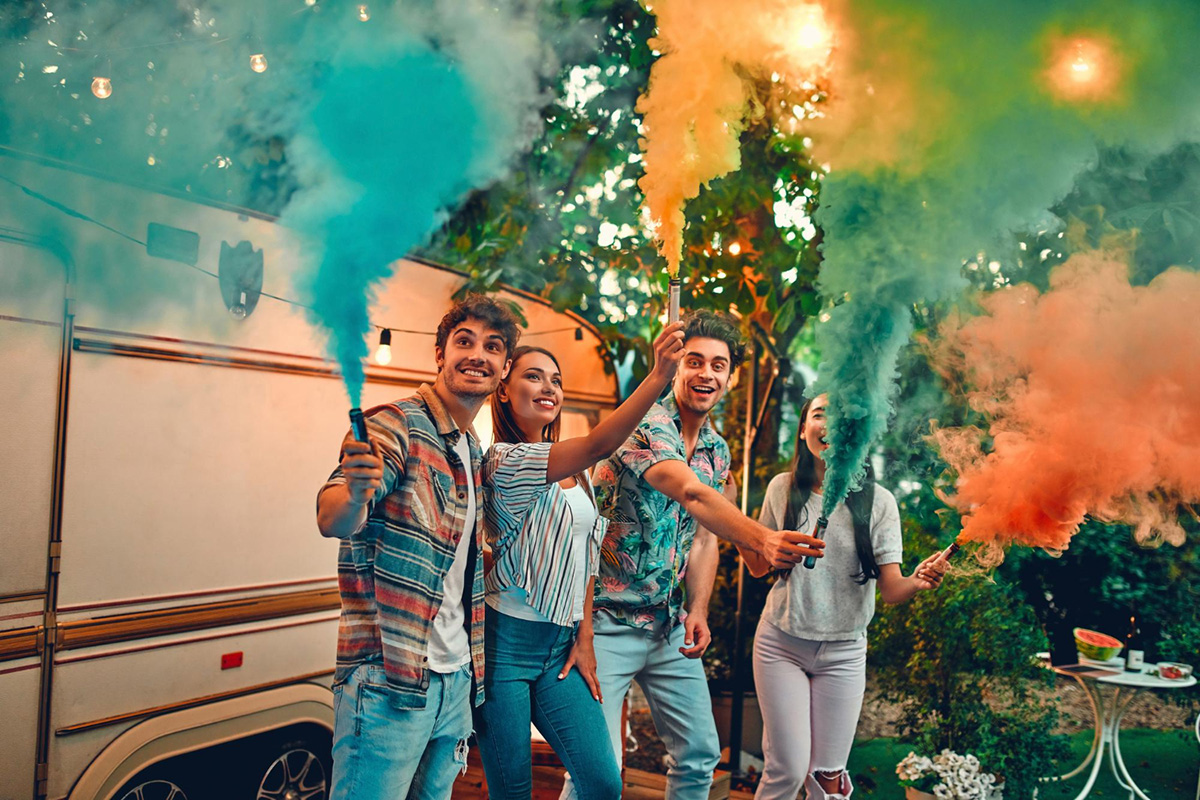 Are you excited about the beginning of the new year? If so, you may want to know how to celebrate the New Year in your RV. Whether a full-timer that lives in your RV year-round or just out on a late December camping trip someplace warm, a campground is a delightful place to celebrate! If you're celebrating in an RV instead of a house, there are numerous ways to have fun with relatives and friends you invite over. Experts from our RV park in Pleasanton, TX, want you to make the best of you...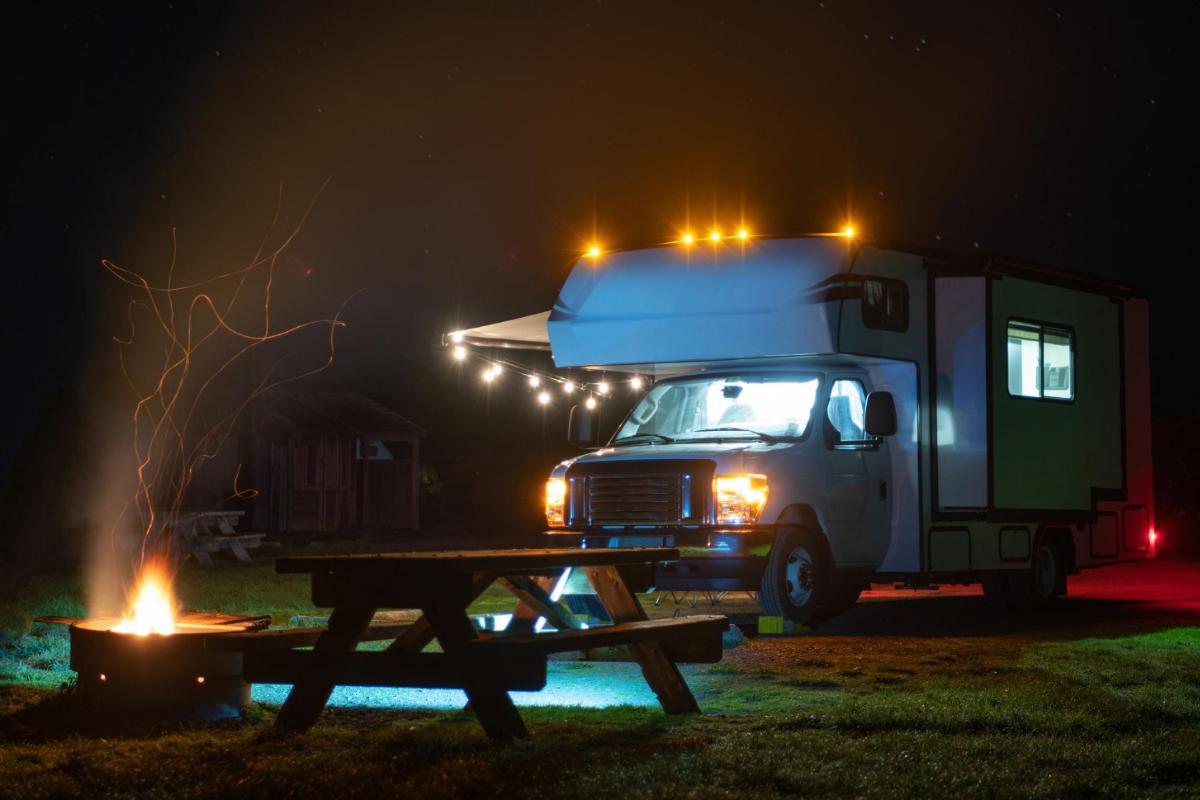 With the rise of the RV travel lifestyle, many people have questions about decorating for the holidays. Experts from our RV park near San Antonio, TX, offer these answers to some frequently asked questions: Do you have any tips for maximizing holiday decor in small spaces? In a compact space, a few embellishments will go a long way. You can do a few things in an RV to maximize your holiday decor. Utilizing pillow covers is an excellent way to give a festive pop to the sp...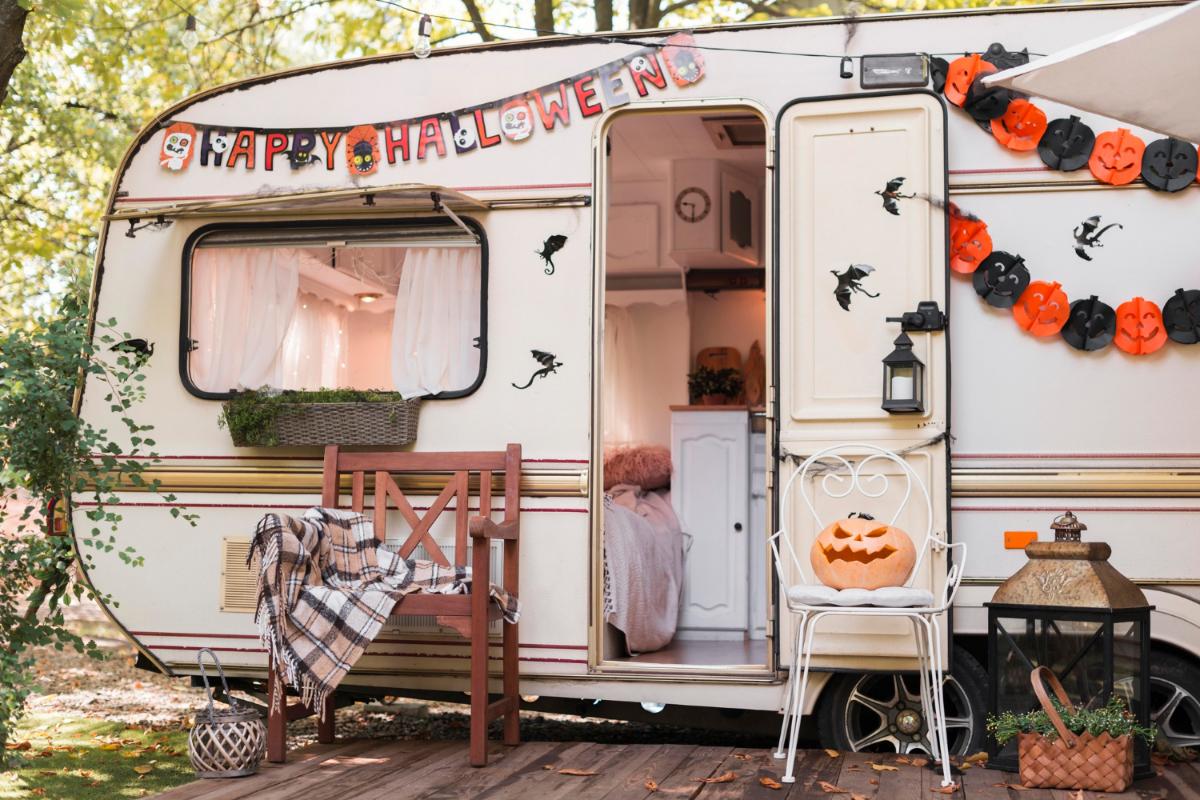 Just because you have the privilege of traveling around the country doesn't mean the holidays won't result in stress or tension. Whether it is from outside or we apply it to ourselves, there are practices we can use to focus on what the holidays truly mean. Experts from our RV park in San Antonio, TX, there are few things unique to life as a full-time RVer. Attempt these suggestions for enduring the holidays from November to January. Plan extended stays Many full...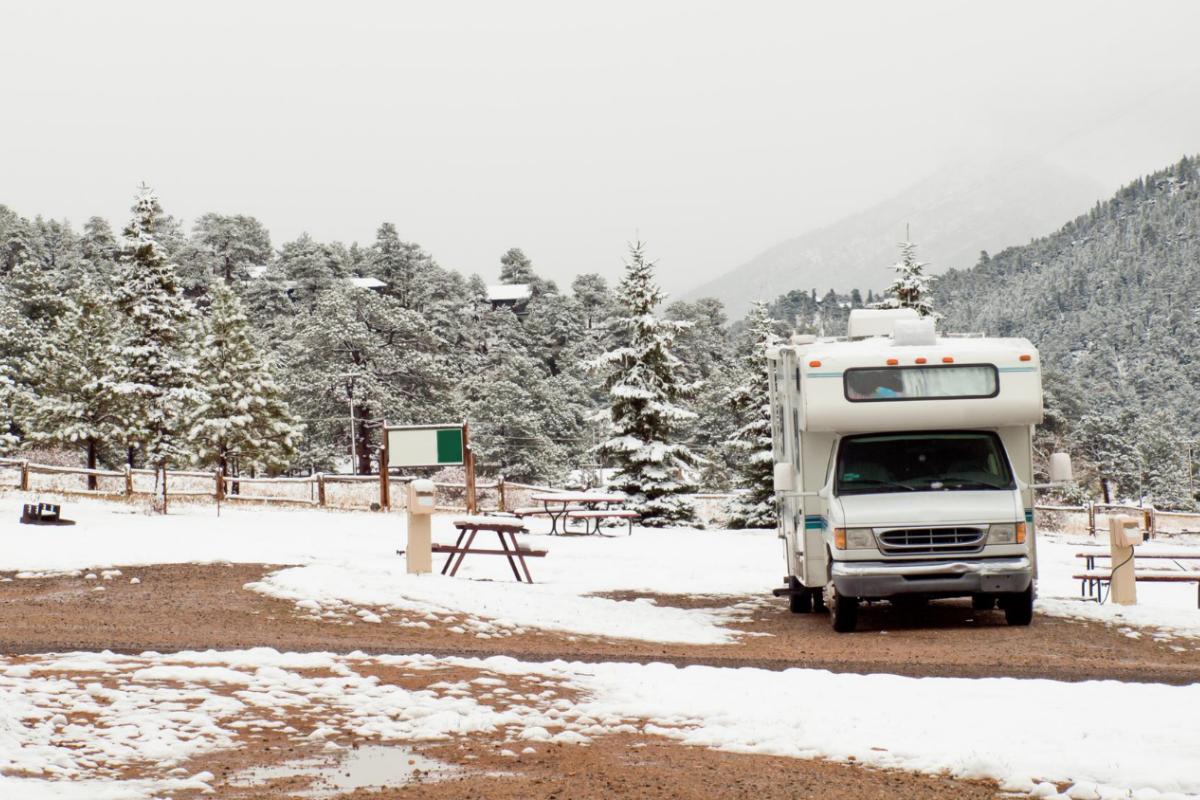 Yes, you can operate an RV during winter. Experts from our RV park near Pleasanton, TX, offer these tips to know when taking your RV on a road trip with snow. Winter RV trips are more prevalent than ever this year as individuals look for innovative vacations that don't involve the still-inflated costs of airplanes or hotels. For many travelers, a winter RV trip may mean going to grandma's place for the holidays but resting in your RV instead of a bedroom there. For others, i...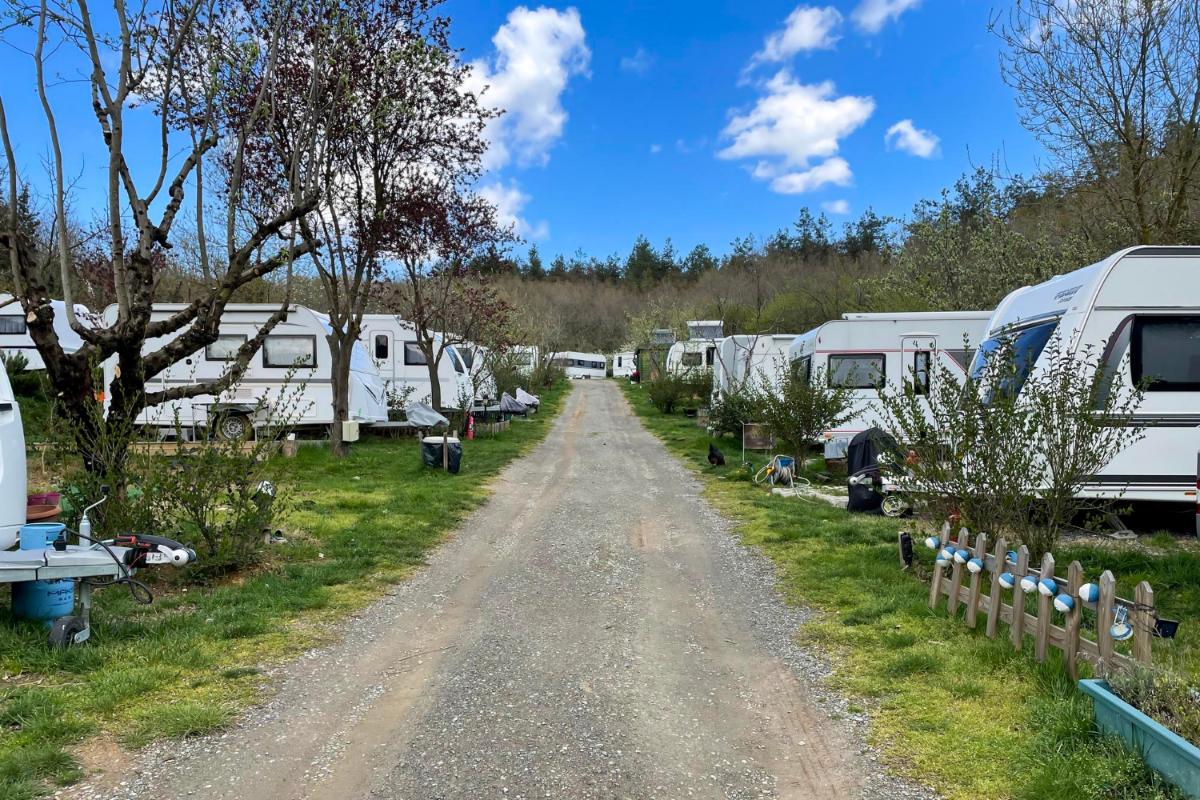 Camping in an RV park is ideal for taking in nature's wonder and making lifelong memories. For many, the luxuries that many RV parks present make camping less stressful than camping in the boondocks or dry camping, particularly when you've got the children in tow. A successful camping trip at an RV park in Pleasanton, TX, isn't challenging to achieve, but if you are stuck in a less-than-ideal site, you may be in for a difficult stay. Sadly, some campgrounds don't all...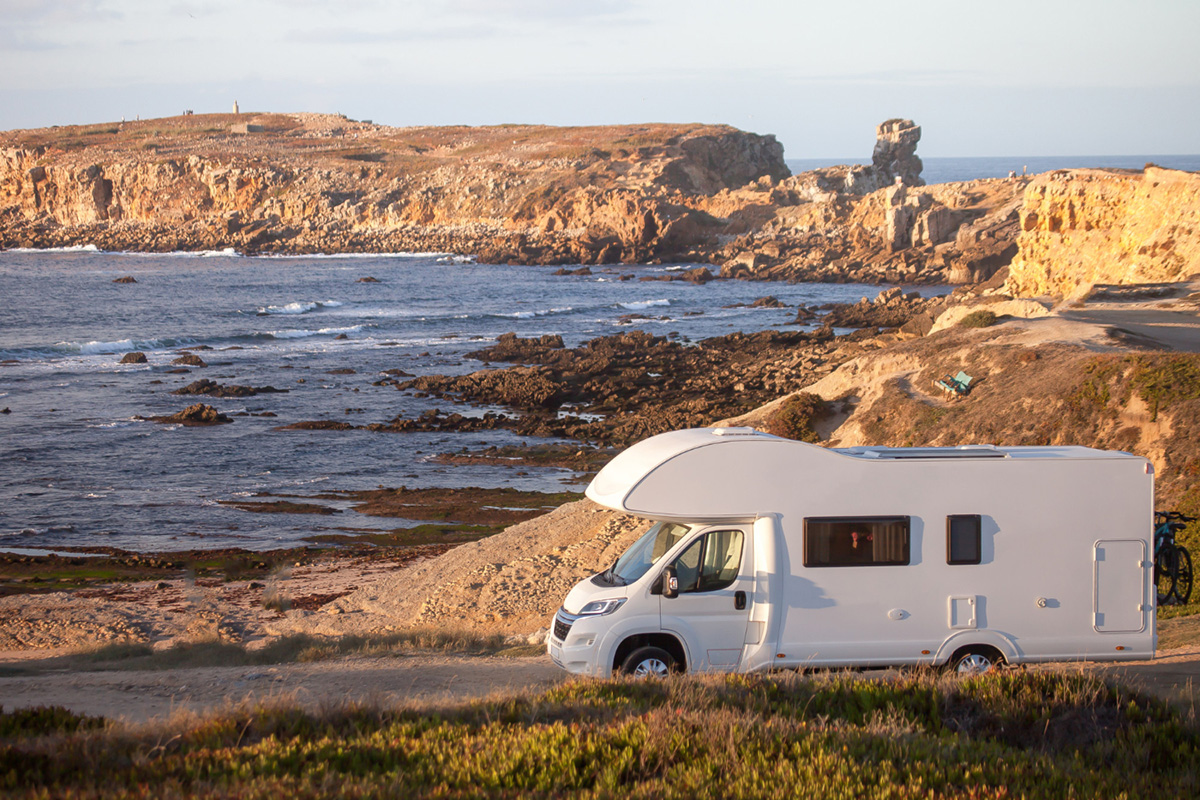 Spending your time in nature is one of the best ways to boost your mood and improve your overall health. Luckily, when you are traveling in an RV, you have plenty of opportunities to enjoy nature and feel all those positive effects. RV travel offers a chance to get up close and personal with many beautiful aspects of nature, like national parks, unique sites, and fun experiences. These are just a few of the benefits of spending more time in nature by traveling with your RV. Improve...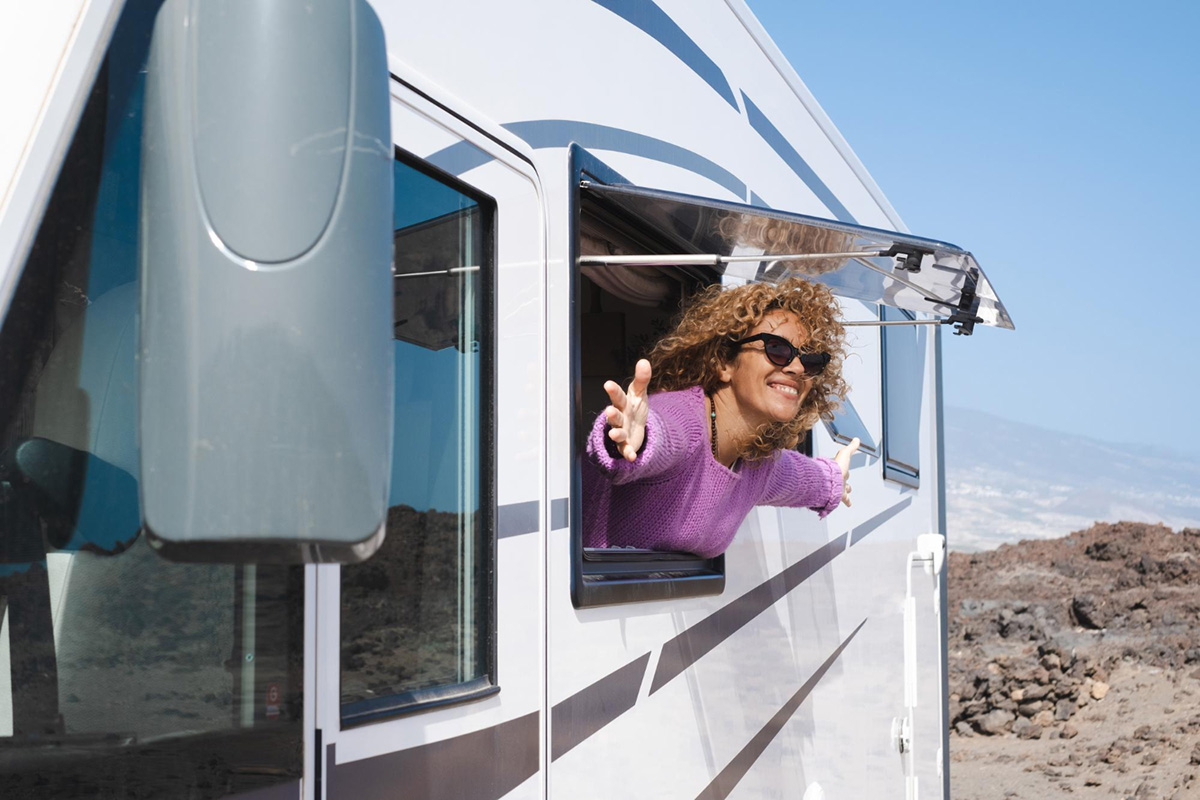 Can you not wait to get out of town? After staying close to home pretty much all year and missing out on summer, most of us are eager to make travel plans. Thankfully, you have transportation alternatives for a trip to a nearby state park or a coast-to-coast luxury vacation. But before you hurry and make a decision, let our team at David's RV Park in San Antonio, TX sway you a little bit. These are a few reasons to consider RV travel instead of flying or staying in a hotel. R...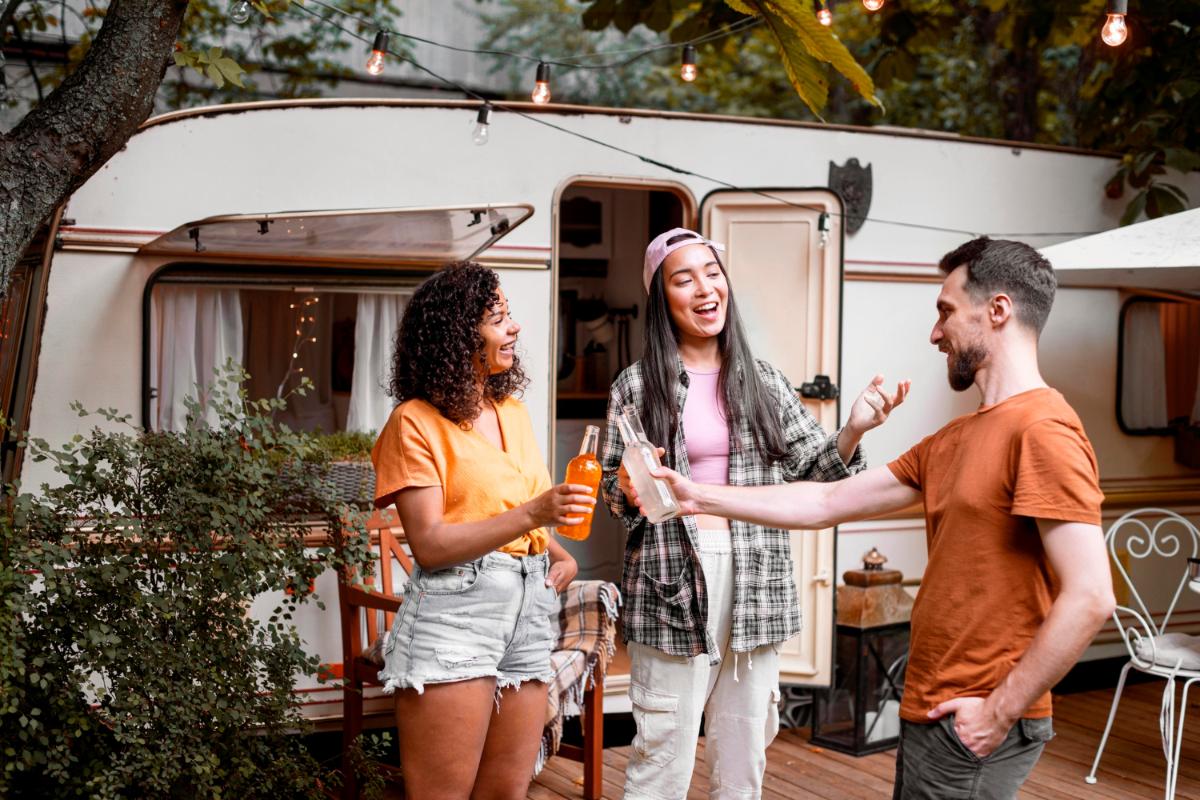 When you go out on the road with your family, when traveling in an RV, you are likely going to be staying in an RV park or two. If you find yourself sticking around the park for a few days, your family may find themselves restless. Well, here is some good news! There is plenty to do in an RV park near Pleasanton, TX with your family, or alone, that can make those restless days fly by. Outdoor Activities While you may not consider it, when you find yourself in an RV park,...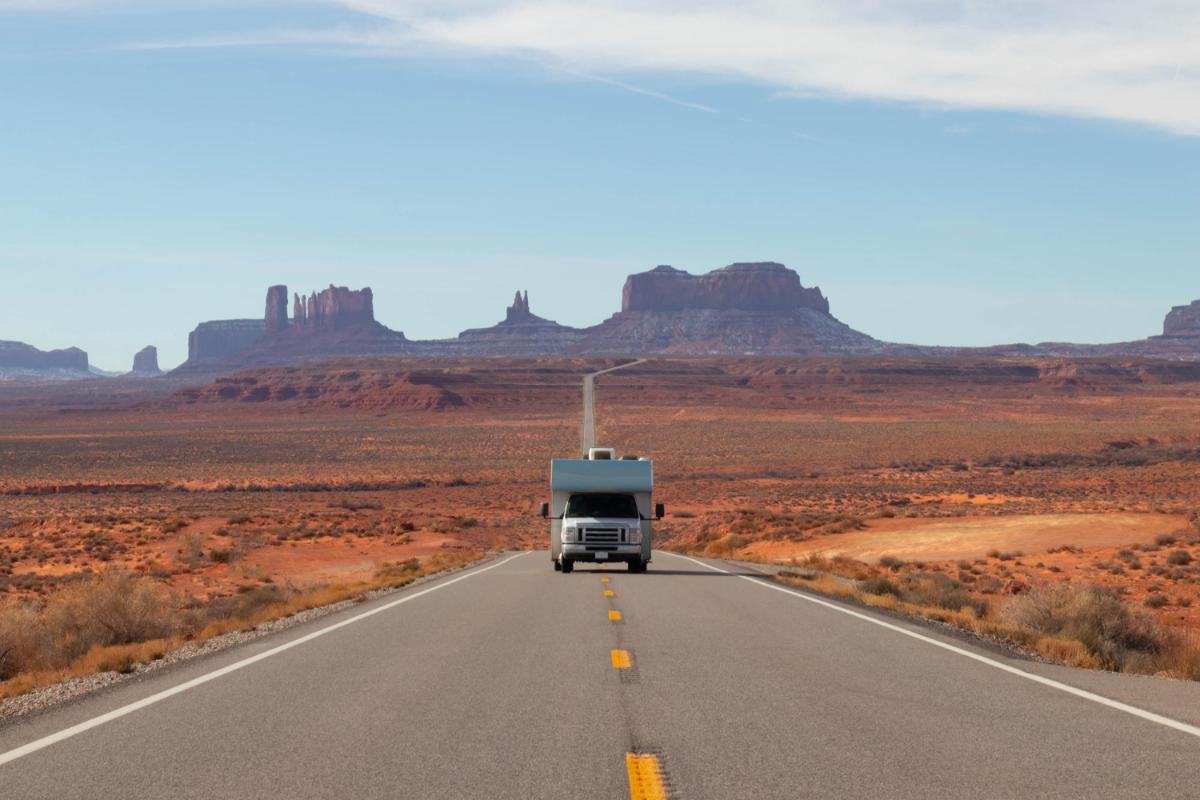 RV travel is a trend that has only gained traction the longer it is around. When you think of traveling the open road, you want freedom. You don't want to follow a route that is bound to hotel convenience. In fact, with an RV, you get a lot of amazing benefits that you probably haven't thought of, but luckily those at our RV park in Pleasanton, TX have. These are some of the ways that traveling in an RV can benefit you. Minimalist Lifestyle Opportunity RV life is...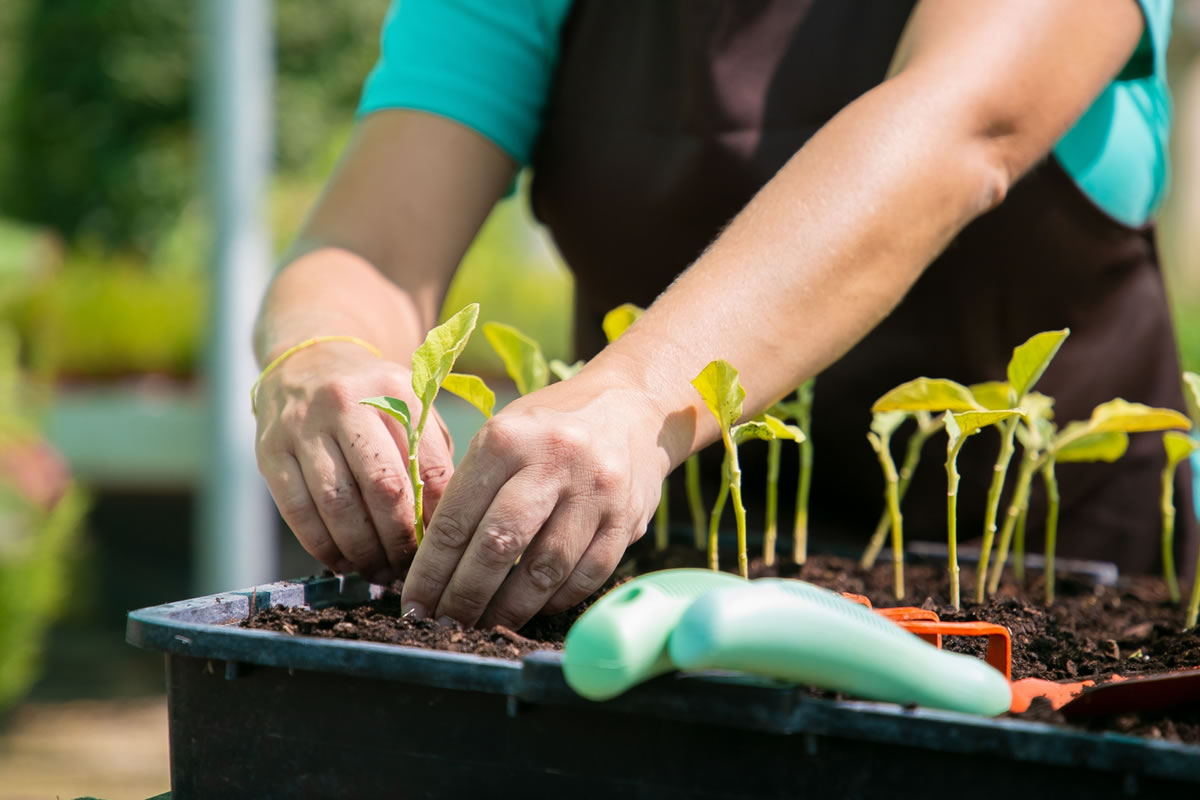 Even though the ground is always moving under your quarters, you can still grow a garden while you're on the move. So here are tips from experts at our RV park near San Antonio, TX, to keep your driving hand connected to your green thumb. Think Small When you exchanged your sticks-and-bricks house for one that explores the world, you likely felt the downsize pressure. But owning less room doesn't imply you have to give up gardening. Etch out a small selection of ...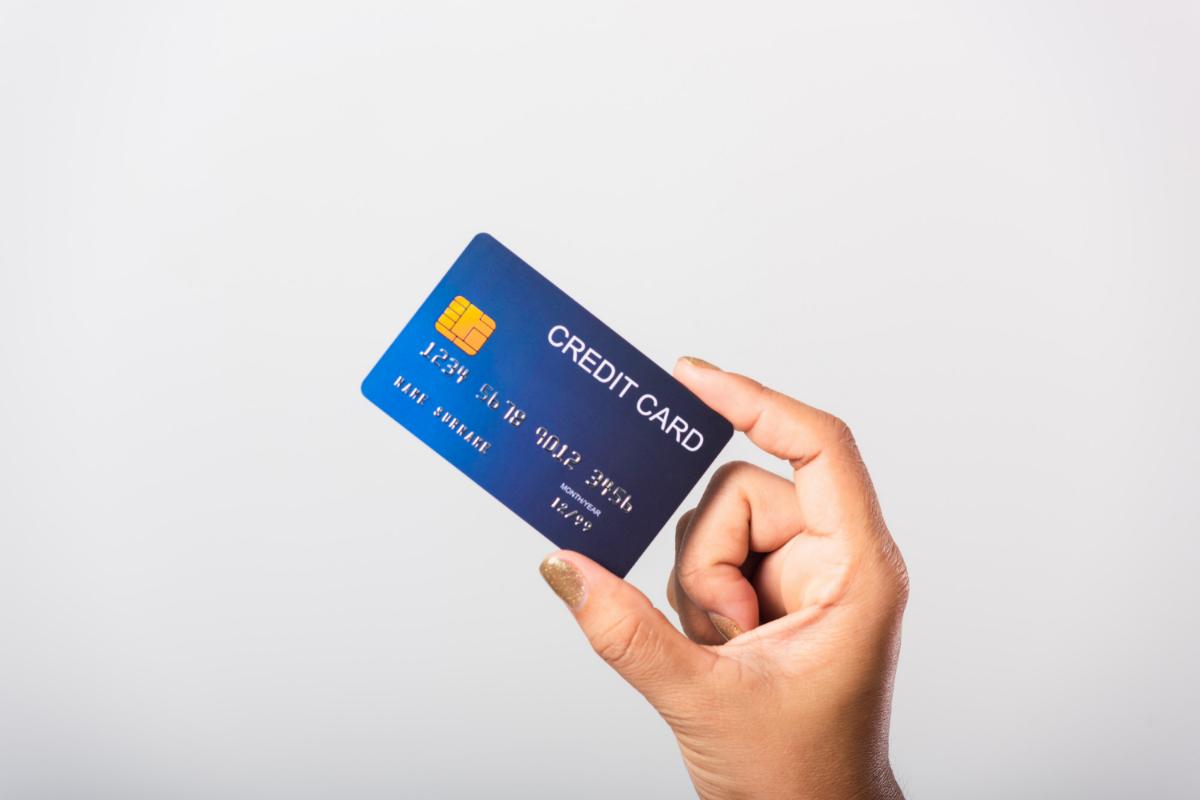 The joy of RV travel comes from discovering something new around every bend on the highway. But, sadly, sometimes those wonders can mean flat tires, mechanical issues, or something more ominous that must be handled immediately. Taking adequate measures to safeguard yourself from unavoidable bumps and detours means maintaining a plan for everything, even the unpredictable. Credit cards are a valuable asset to an RV traveler, but it's essential to use them wisely. Employ this guid...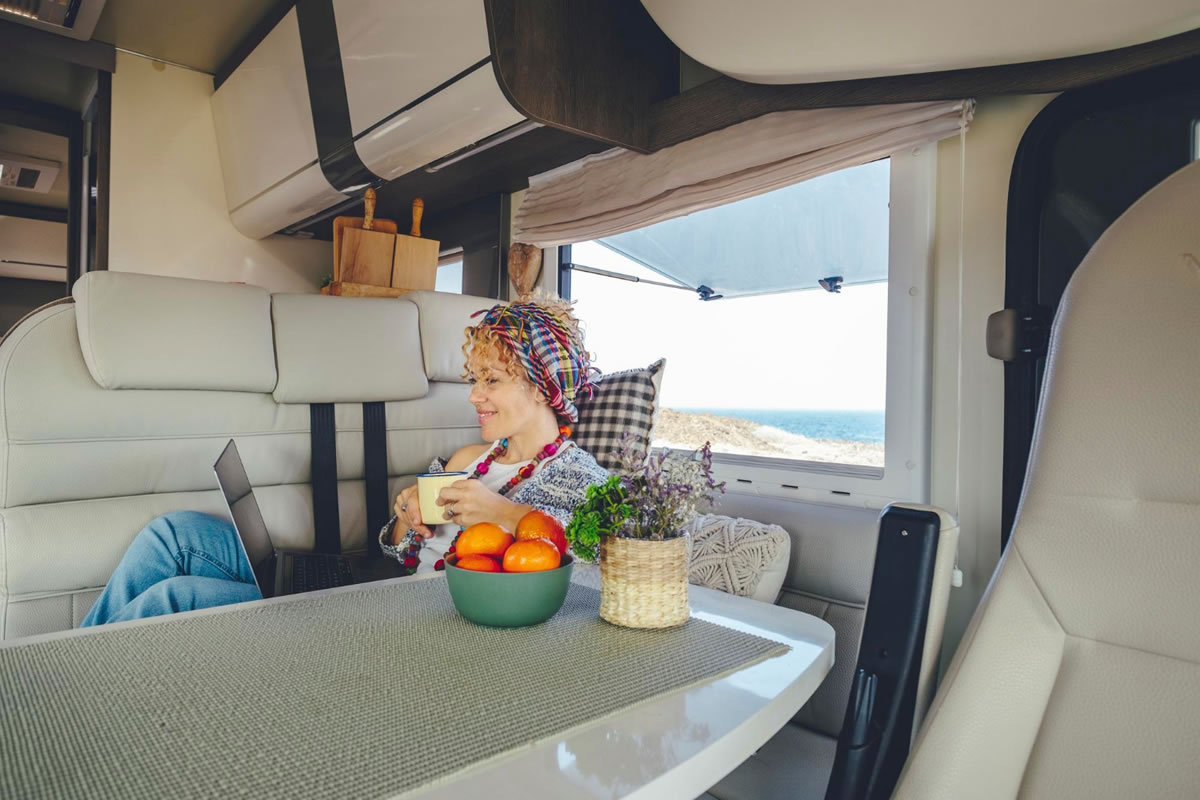 Over the years, seasoned RVers have developed many varied quick tips and tricks to make life on the road simpler. Here are some favorite go-to RV hacks and improvisations from experts at our RV park near Pleasanton, TX. Hanging shoe organizers Hanging shoe organizers are amazingly adaptable space-savers that immediately convert any unused wall into an assortment of convenient vertical storage pouches. In the shower, each pocket can carry shower gel, sun lotion, body wash...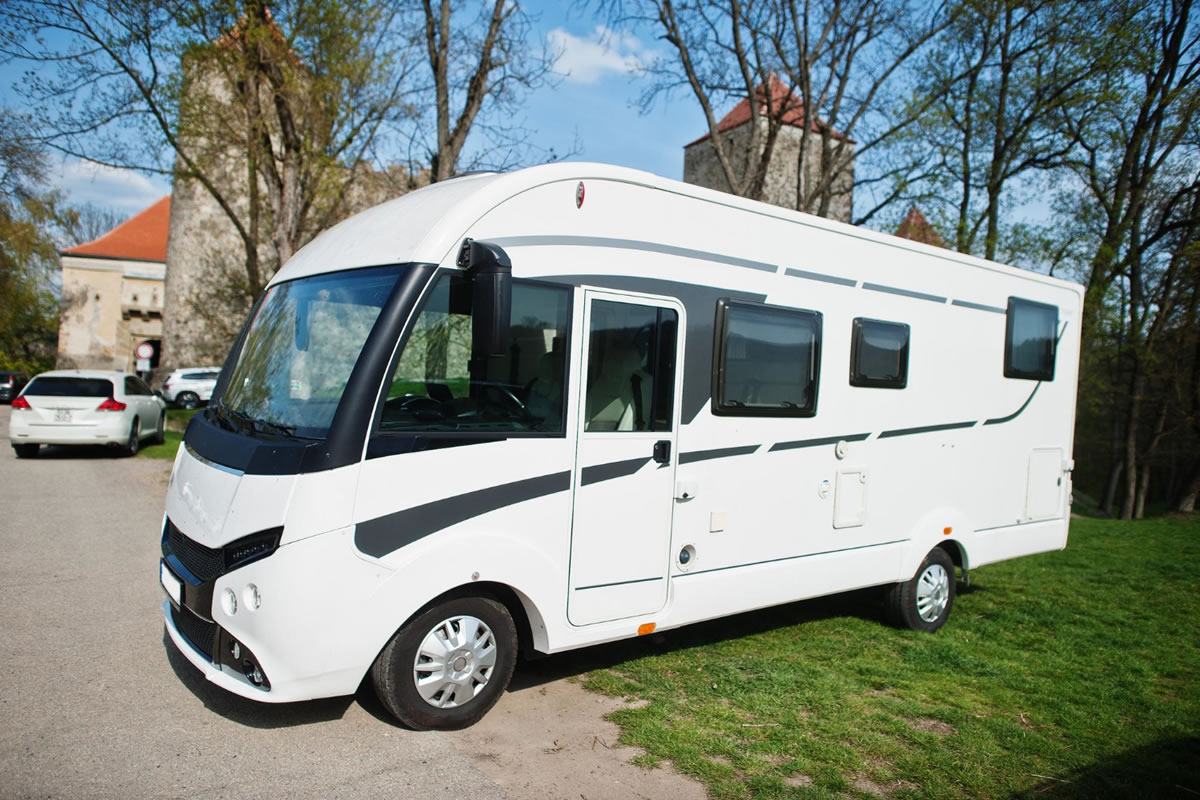 People often have outstanding questions about what to anticipate when driving an RV for the first time and setting up at their first campsite. We had similar questions not long ago, so experts from our RV park in Pleasanton, TX, answer them as a resource for others. What if I've never operated an RV before? It will be distinguishable from operating a minivan because it's broader and longer, but you'll get a feel for it. Here are some excellent pieces of advic...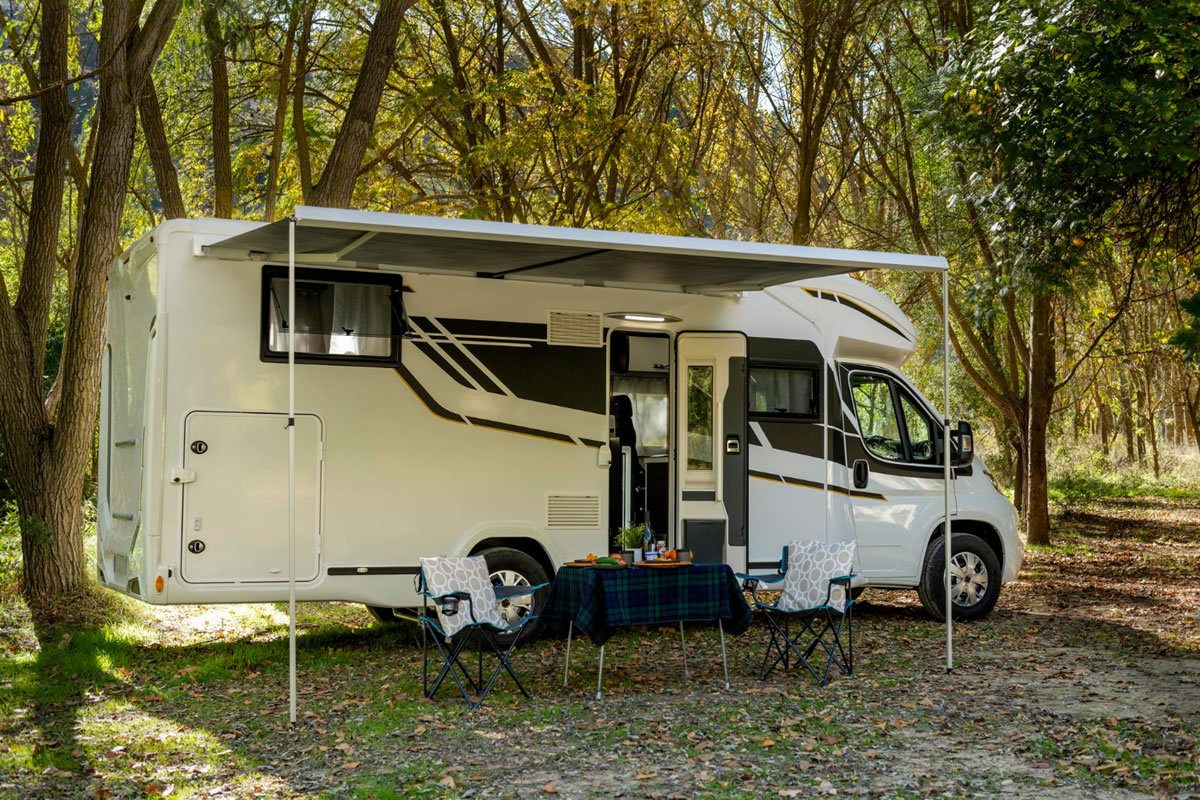 RVs are designed with many camping functions in mind. You can enjoy the simplicity of nature without any access to electricity or sewage, or you can enjoy the luxuries of these amenities with hookups. It also depends on the RV park near San Antonio, TX that you choose to stay in. By having access to hookups, you can live comfortably without concern over using public amenities or going without internet. When it comes to RV hookups, here are a few basics you should understand. Electr...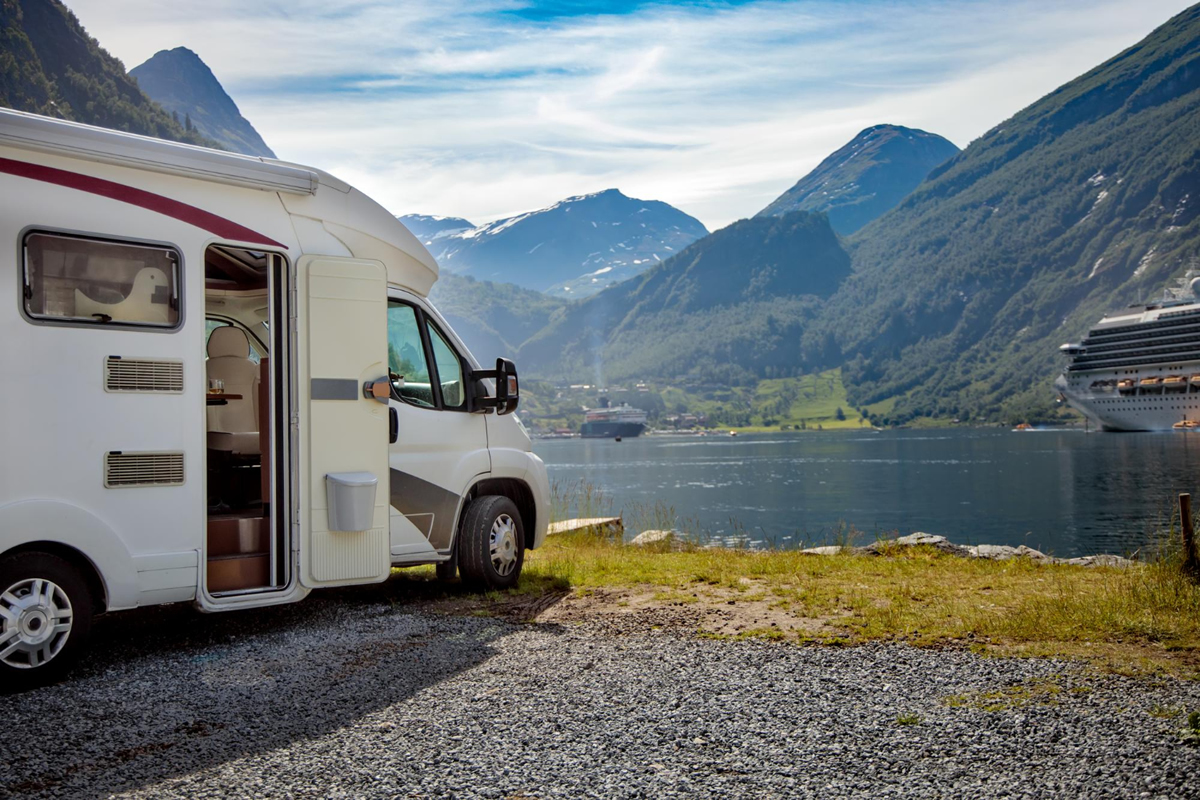 Have you been dreaming about getting an RV to enjoy nature and indulge in unique adventures? Are you finally ready to make your RV dreams a reality? The benefits of owning an RV, such as getting up close and personal with nature and creating unforgettable memories with your family, are just the beginning of your new journey. Visiting unique places like our RV park near Pleasanton, TX and special landmarks are made simple with your own RV. But purchasing your own RV may be a daunting task for ...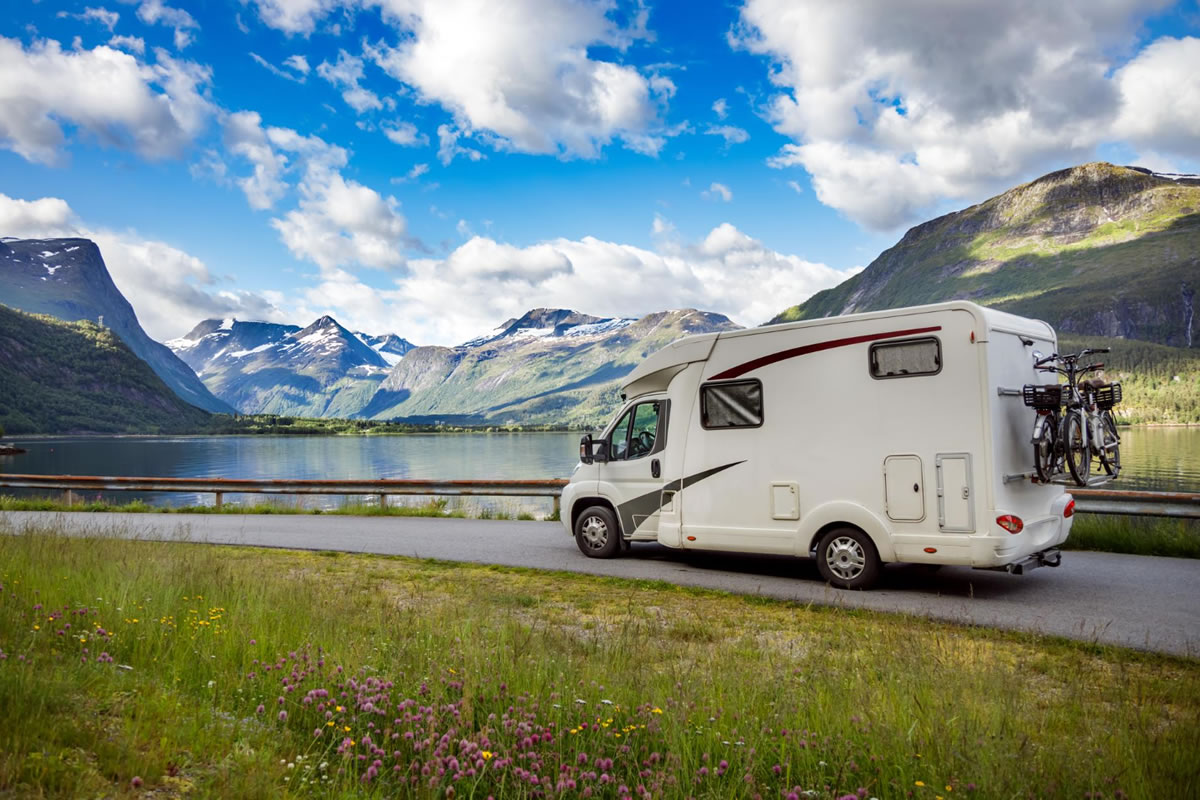 Vacation may be just around the corner, and all the giggles and smiles are starting to fill the house as you get ready. But, when it comes to vacation, there is always something you need to keep as top priority: safety. If you are driving around the state in your RV, you need to keep safety as your top priority to truly have an unforgettable vacation. Creating memories with the family is best done with safety in mind. These are a few tips to help you put safety first when you are driving your...
Are you preparing for a long camping trip in your RV? Anytime you are planning an RV trip, you want to prepare accordingly. Preparing for an RV trip requires some additional time, as you need to situate your RV and also book all accommodations to make your trip a breeze. As you plan your trip, consider the best places to stay while travelling. Our RV park in Pleasanton, TX offers a safe, enjoyable stay for everyone in the family. Before choosing the right RV park for your needs, follow these ...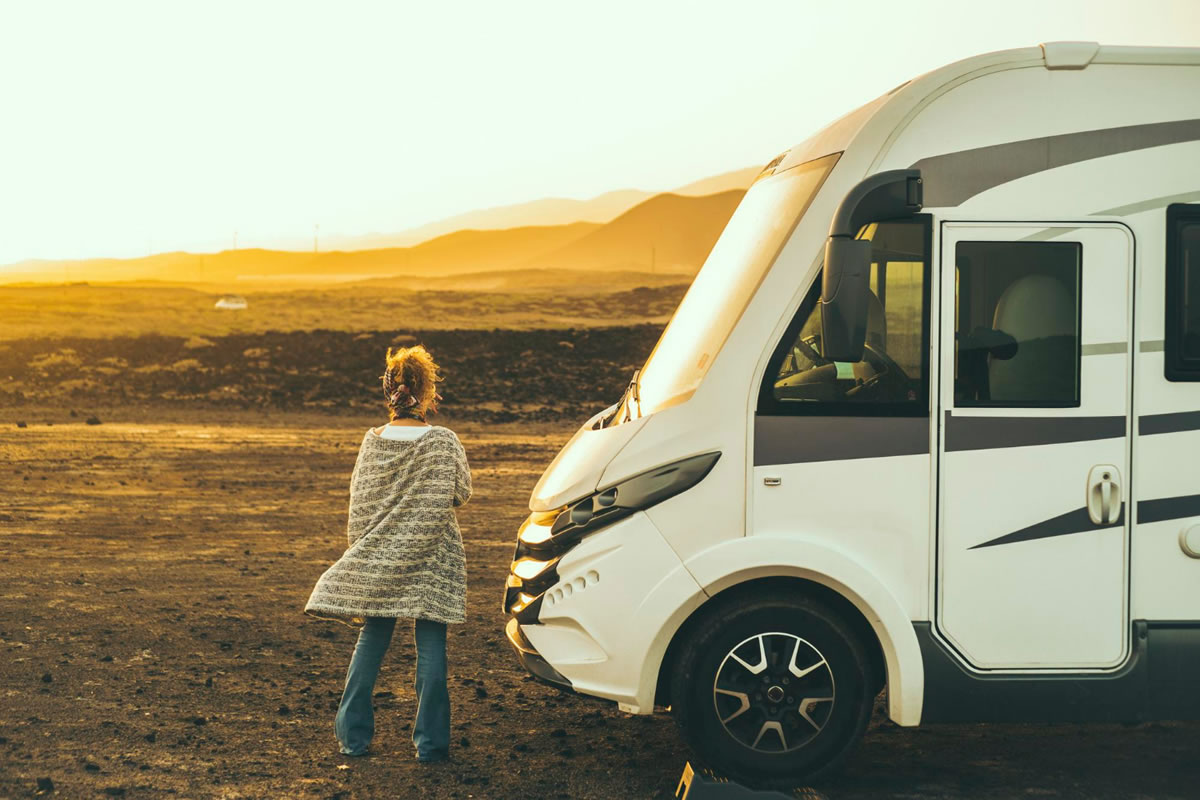 It may be time to ditch the traditional vacation style and opt for something new – and much more exciting. Traditional vacations can be such a headache. You need to book flights and hotels and then pack suitcases for everyone in the family. It can become a hassle that takes weeks, or even months, to plan perfectly. When you try something new, you may realize an entire other world of adventure and opportunity out there – and you should start with an RV park. Our RV park near San An...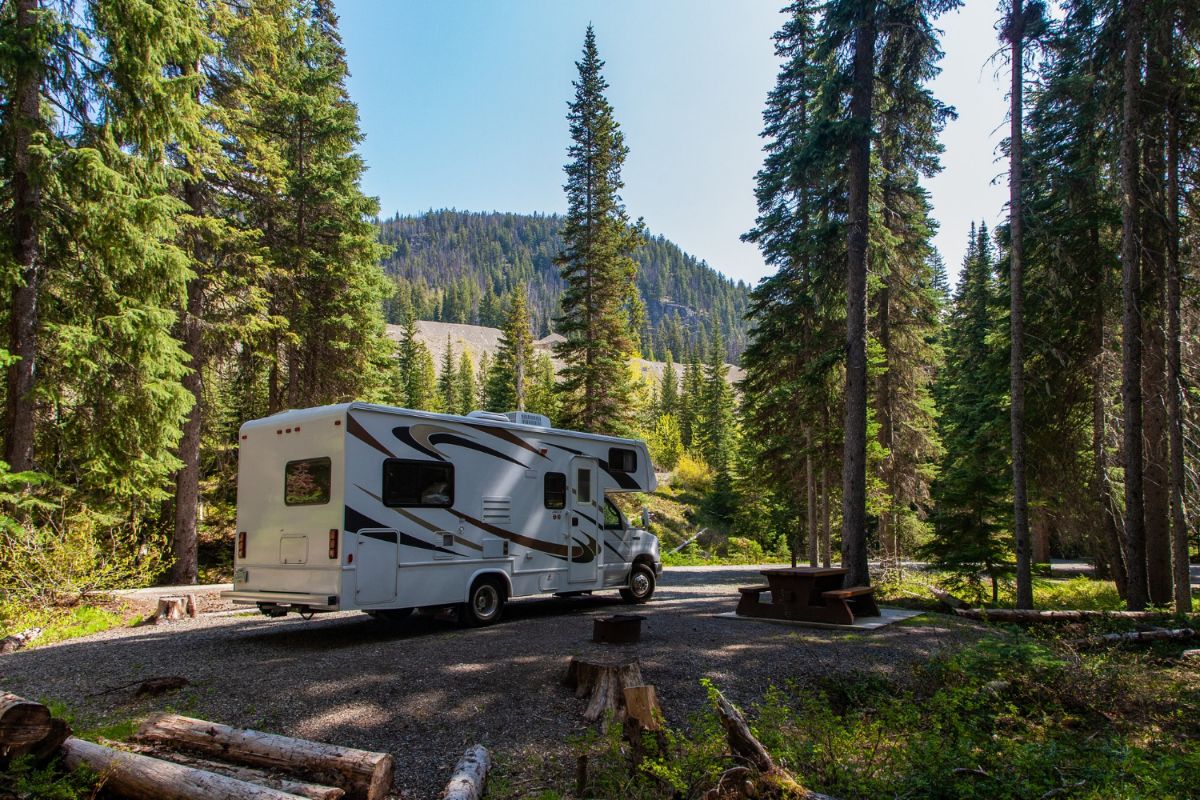 Have you been wondering whether RV travel is the way to go? When you have an RV, every camping experience is enhanced with comfort, accessibility, and spacious accommodations that make you truly feel at home. RV parks, like our welcoming RV park near Pleasanton, TX, provide families with a comfortable place to take a break from the highway and truly start the camping experience. These are just a few great reasons why RV camping can give you and the family the ultimate adventure experience you...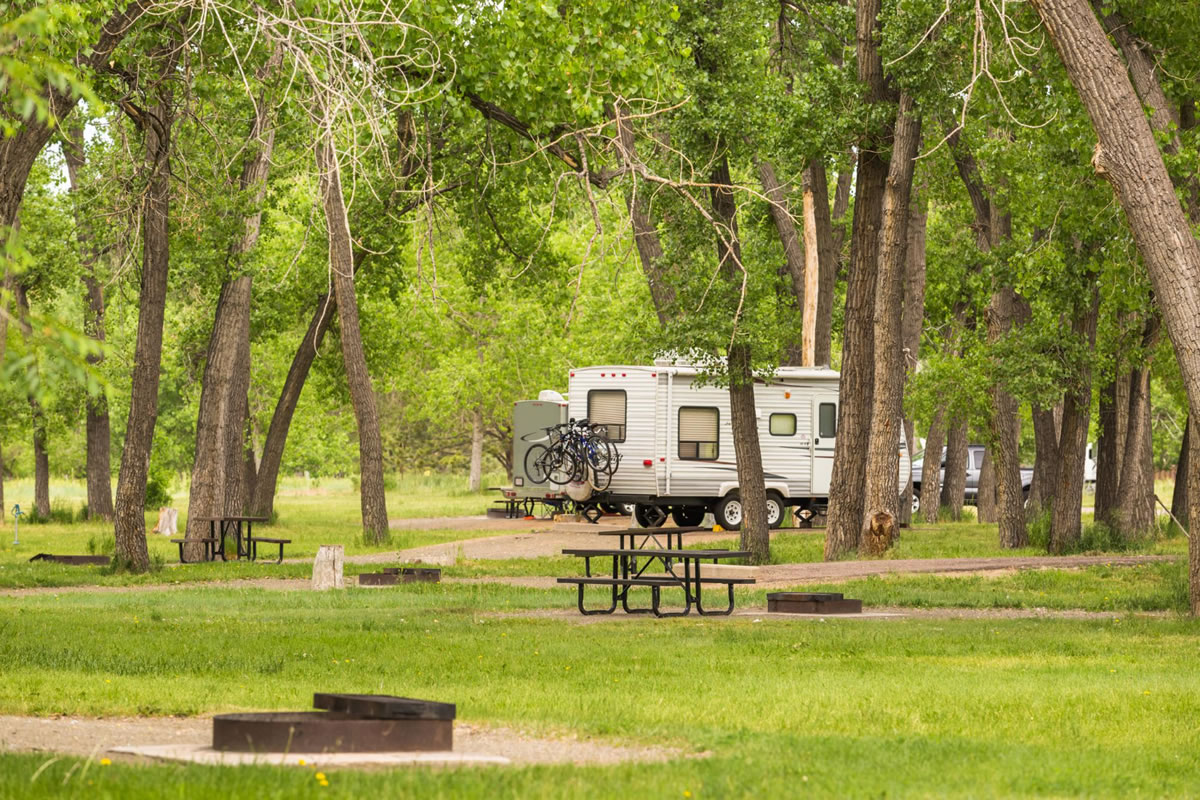 RV parks give adventure seekers and nature lovers a chance to unwind and connect with the beautiful world around them – all without leaving the comfort of their lovely RV. At David's RV Park in San Antonio, TX, we work to enhance the experience of each guest by providing quality, clean amenities, and beautiful park to enjoy. These are just a few of the many amenities you can expect when you visit our RV park on your next trip. All Utilities Included When you ...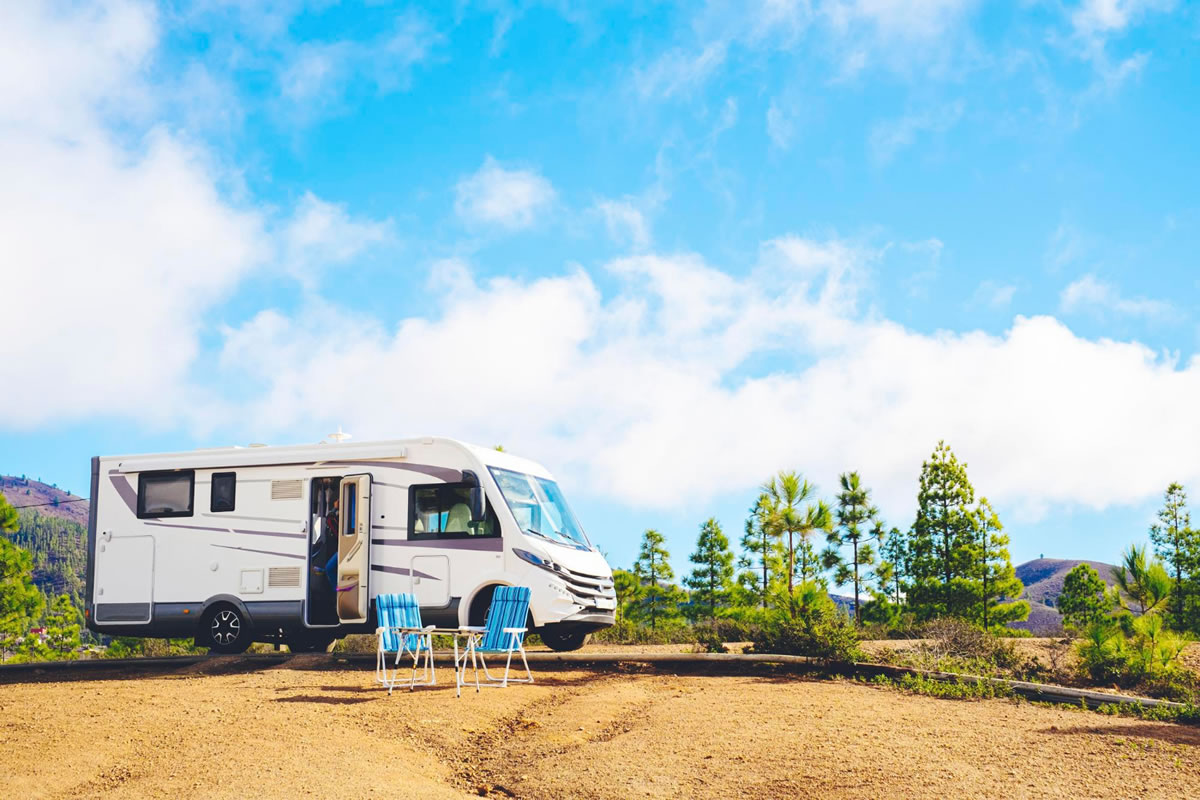 Are you about to embark on a camping adventure in your new RV? New RV owners may be excited in anticipation of their first trip to the RV park in Pleasanton, TX, but it is important to prepare in the right way. Camping in tents is different than camping in an RV, which means the preparation involved will also be slightly different. These are a few helpful tips to follow when you are getting ready for your first RV camping trip. Make Packing Checklists Before you get out ...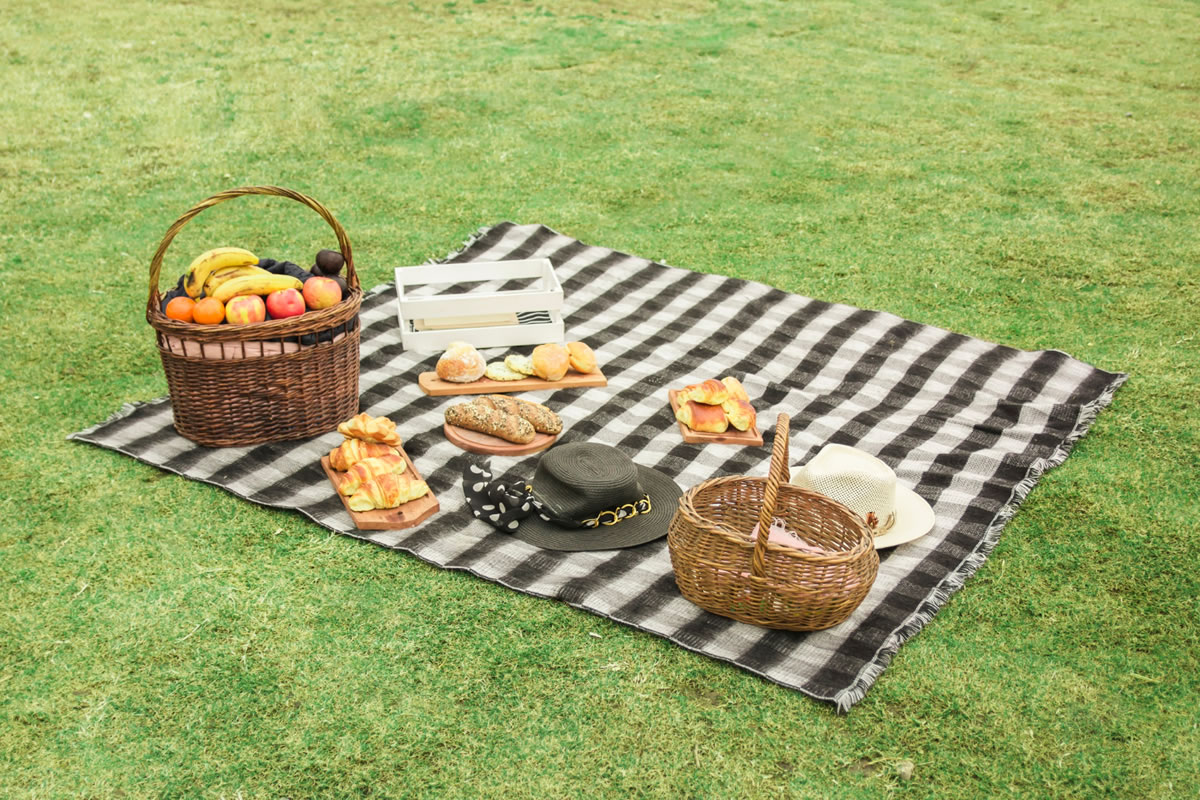 Want to host a small get-together at your campsite? Observe these simple tips from experts at our RV park in San Antonio, TX, to guarantee a fun, unforgettable party and leave your visitors exclaiming, "We had the best time!" Add some sparkle. Lights always add glamour to a party, and your chosen lights will produce the proper atmosphere for your visitors. Are you hosting a margarita party? Then suspend some multicolored lights from your awning or, better yet, ...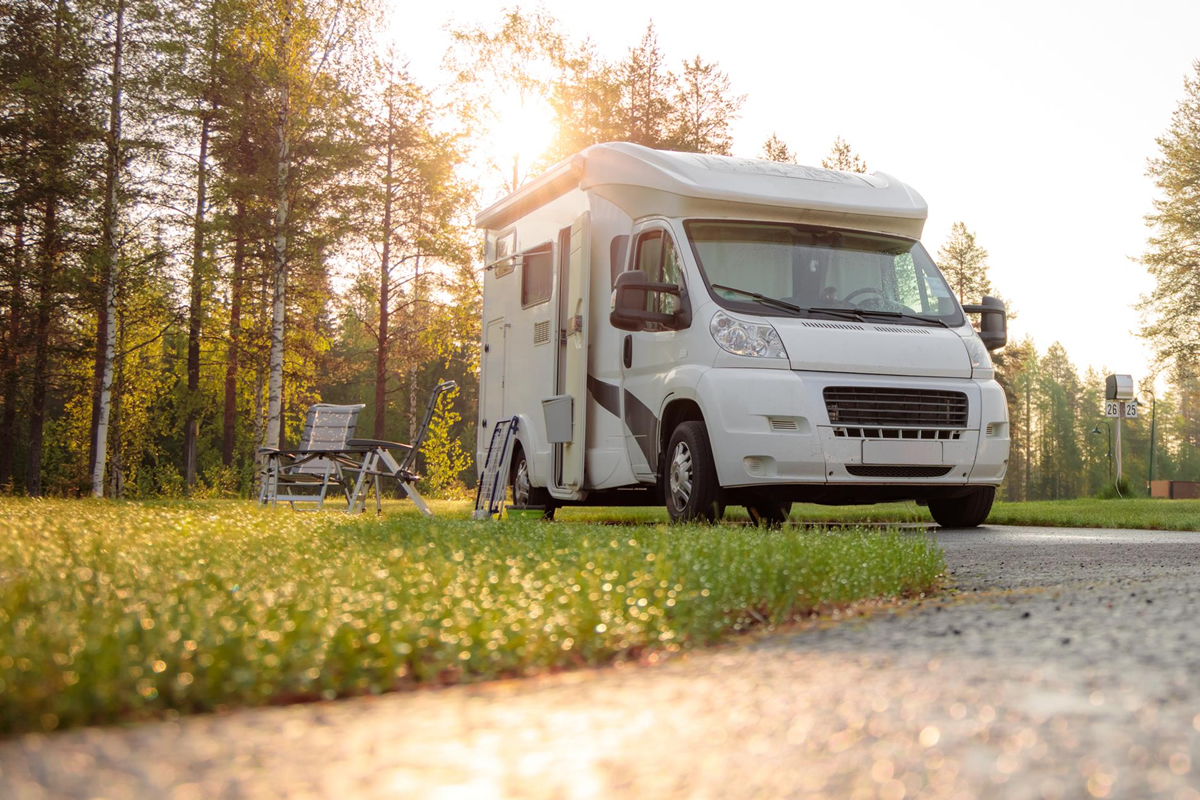 So you're inclined to test out RV life, and now it's time to buy your house on wheels! It can be a fascinating and overwhelming operation. However, experts from our RV park near San Antonio, TX, hope to help others avoid mistakes, take some of the stress away, and help you appreciate the process too! Here are tips and considerations we highly suggest when you're purchasing your first RV: Visit dealerships It does not hurt to stop at every RV dealership you pa...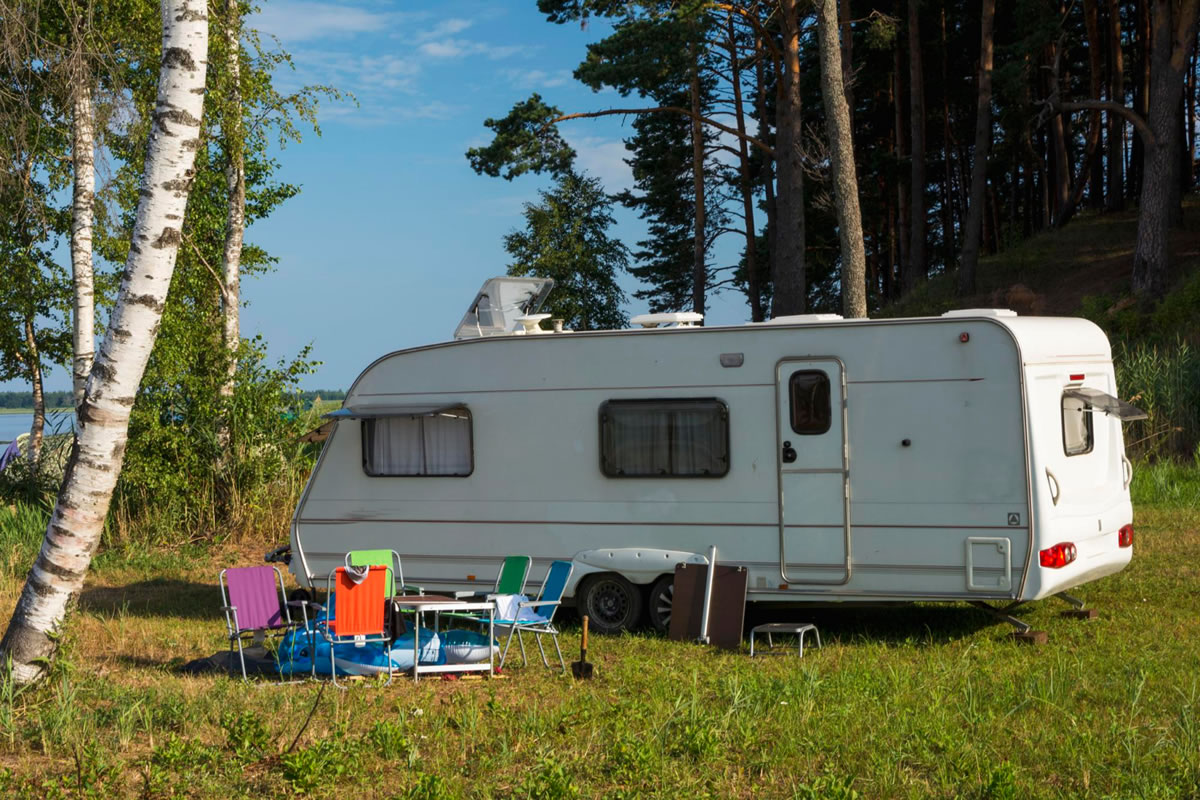 The property you own requires maintenance for extended life and proper function, including an RV. Experts from our RV park near Pleasanton, TX, suggest these RV maintenance tips to help you keep on rolling down the road. Examine the roof seals and seams of your RV Be sure to examine your RV's roof for leaks every three months. Water leaks can happen via open hems in your roof's borders, vents, skylights, or air conditioning system. Initially, moisture will absorb...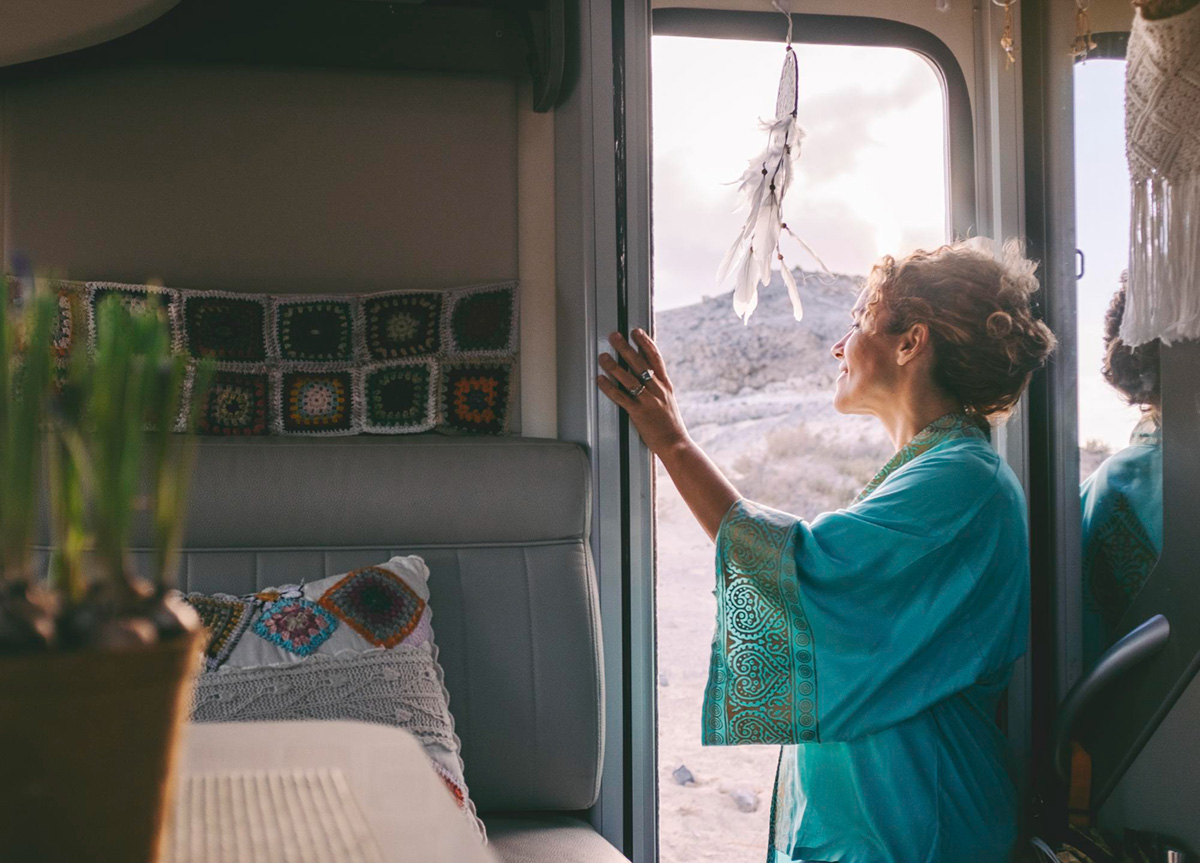 Life on the road is not always an easy transition from life in a traditional home. Many people experience anxiety and stress when adjusting to their new life. So, if you're looking into living on the road full time, experts from our RV park in Pleasanton, TX, have some fantastic recommendations to assist with the transitional stretch of shifting from sticks and bricks to full-time life on the open road. Practice Take your RV out and get comfortable driving it before ...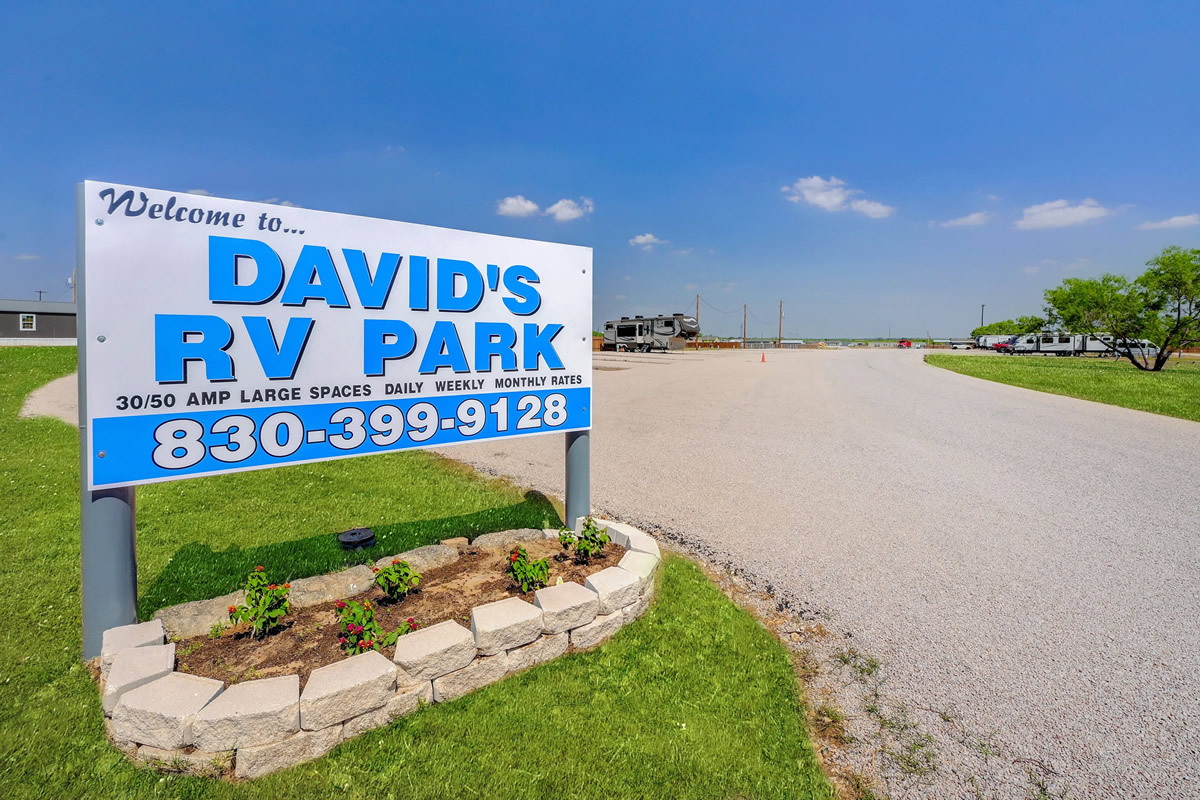 When you are looking for a place to set up your RV you may find a number of different options depending upon the location you are planning to stay. You will probably come across three very common terms: RV Resort, RV Park, and RV Campground. They may raise some questions if you are new to RV adventuring. Here we look at each type of RV location to give you a broad overview and sense of what you will find (these descriptio...