Tips for Traveling with Your Pet in an RV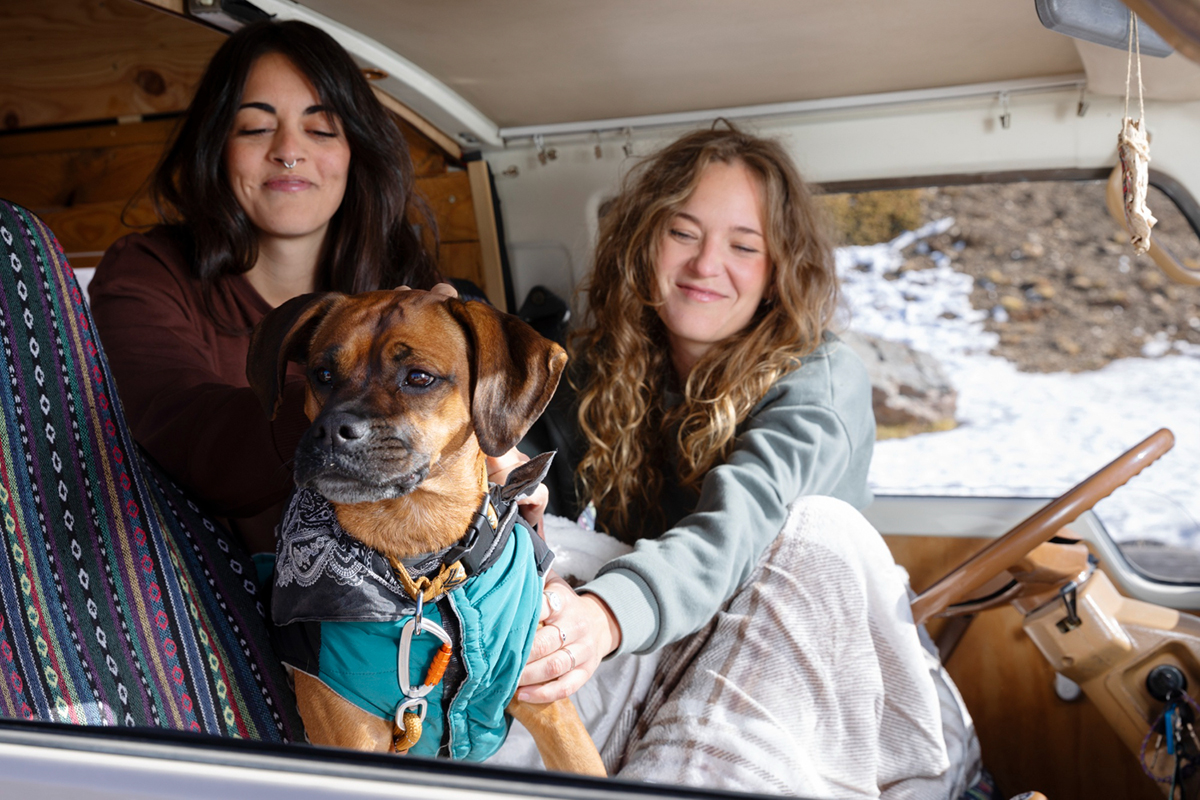 The great outdoors is a wonderful place to explore and enjoy with your pet. But traveling in an RV can create some additional challenges. Here are some tips to ensure that your pet has a safe and fun experience on the road.

Plan Ahead
Before you hit the road, make sure your pet is up-to-date on all their vaccinations, flea/tick meds, and medications (if applicable). Make sure you have plenty of food, water, and other supplies to last the duration of your trip. It's also a good idea to bring along any supplies they might need while they're away such as leashes, harnesses, toys, treats, beds/blankets etc. Finally, make sure you have any necessary paperwork like rabies certificates or health records before you leave.
Safety First
When traveling in an RV with your pet there are certain safety measures you should take to ensure their safety during the journey. Be sure to buckle them in with a safety harness whenever they're riding in the car. Keeping them confined when you're driving is also important for their protection (and yours!). Some pets may be comfortable enough to sleep in the RV while it's moving but if not consider crating them or having them ride in another car. And remember—never leave your pet alone in an RV that is parked without proper ventilation or air conditioning!
Find the Right Place To Stay
Finding a great place to stay with your pet can be tricky but it doesn't have to be. David's RV Park located in Pleasanton Texas offers excellent accommodations for both people and pets alike! With over 100 sites available for rent we offer plenty of space for both relaxation and playtime activities so no one has to miss out on all the fun! Plus our friendly staff will make sure that all of our visitors feel right at home while they're here!

Conclusion
Planning ahead and following these few simple tips will help ensure that everyone (including your furry friends!) has a safe and happy experience when traveling by RV. For more information about staying at David's RV Park or booking one of our sites please contact us today! We look forward to welcoming you into our family soon!