Spring Camping Guide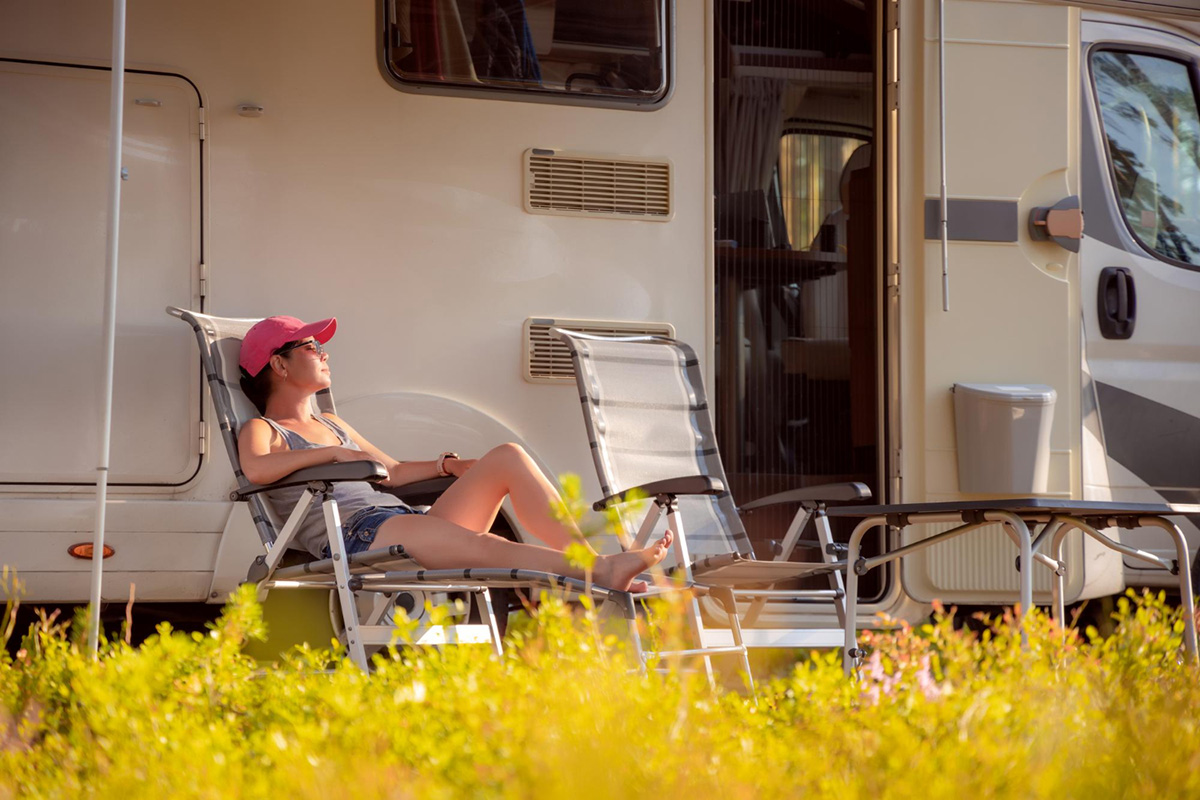 Spring is an excellent season for RV camping. Beautiful weather, less congested campgrounds, and other bonuses await! Use the following spring camping tips from experts at our RV park in Pleasanton, TX, to make the best of your holiday.
The Advantages Of Spring RV Camping
There are many benefits to camping in your RV during Spring. The following are a few worth mentioning:
The Weather- Spring tends to produce some of the most enjoyable temperatures, particularly compared to the heat of summer! Appreciate outdoor adventures without scrambling back to the air-conditioned RV. It's more comfortable to spend more time outdoors - and remain comfortable when inside your RV.
The Nature Experiences- Several types of flowers and trees start blooming in spring, which can make for stunning views. Many creatures also become more active. You can relish better odds of catching animals out in their natural habitat.
The RV Campground - Spring camping is less typical, so the campground will definitely be less busy. Earn a better spot for your camper, relish less noise, wait in fewer lines, and more.
Common Problems In Spring RV Camping
Spring camping isn't just sunshine and roses. There are some possible downsides, but you can readily take steps to avoid their consequences. Consider the following Spring camping RV problems:
Mosquitoes- Mosquitoes can be dynamic in the spring, which can diminish the fun of nature adventures. Spray yourself and loved ones with insect repellent before heading out on a hike or otherwise spending long periods in nature. It's also wise to bring anti-itch cream in case someone gets bitten.
Rain- Rain is more common during the spring. Bring along umbrellas or waterproof clothes so you can still enjoy nature during a shower.
Changing Trails- Trails are often modified or upgraded during the winter - and sometimes, this work persists through spring. Always check for the most up-to-date map and details on any trail closures. It'd be a shame to travel somewhere for a hike only to discover it's closed to the public.
Pollen- Florida is one of the worst locations for allergies, which can rear their ugly head in spring. Many kinds of greenery release their pollen in spring. People who suffer from allergies will want to carry allergy medication - and bring plenty of tissues.
Spring RV Camping Fun
Take advantage of the excellent spring weather by getting outdoors! Popular spring RV camping adventures include the following:
Riding a mountain bike
Bird watching
Geocaching adventures
Renting a kayak or paddleboard
Hiking
Fishing
If you are ready to pack up the family and head out for spring break in your RV, find a place you love or have never been to and reserve your spot at a local RV park or campground. Then pick up some bug repellant and rain gear before planning all your fun spring break activities. Finally, remember to pick up your allergy medication before you hit the road! They have all the fun you can possibly fit into one trip.
Contact us today if you are looking for an RV park in Pleasanton, TX. We cannot wait to meet you!