Tips for a Clean RV Interior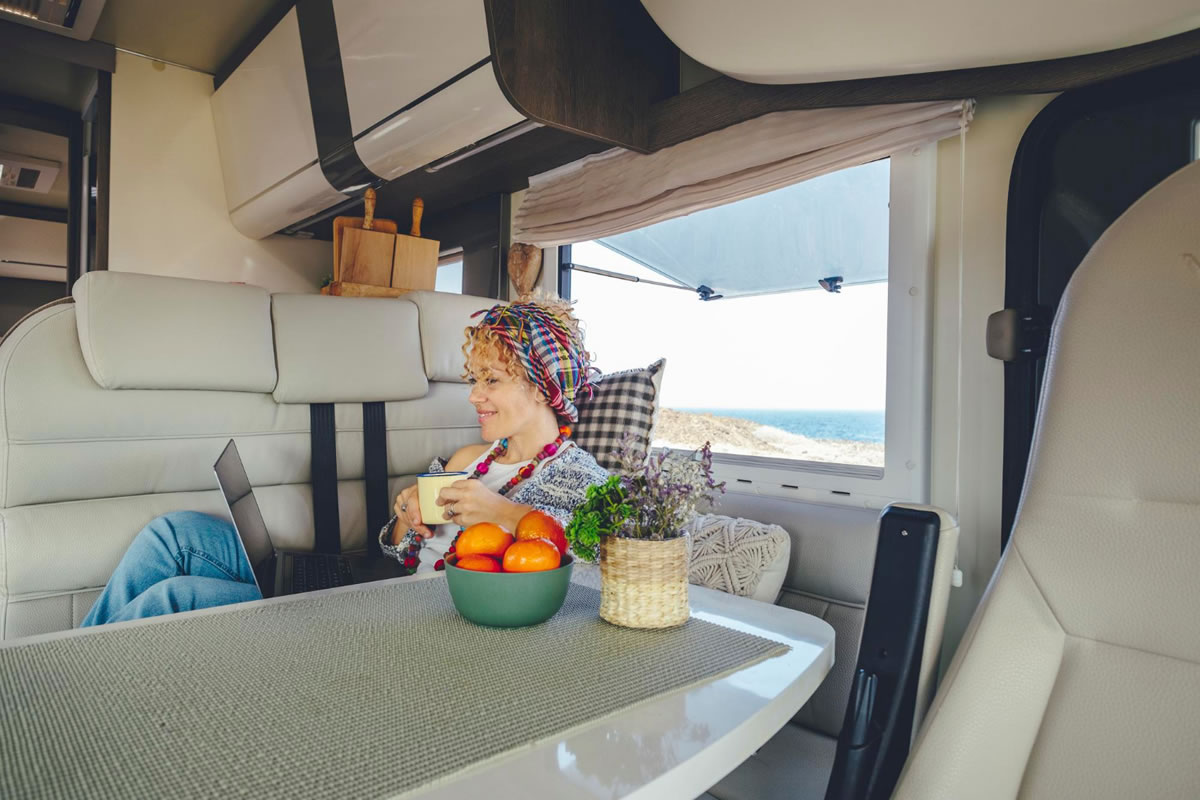 A new camping season will arrive before you know it, and before it comes, you should deep clean the interior of your RV! First, cleaning your RV takes much less time than cleaning your house, even if it's a serious deep clean. In addition, your RV is your escape, your retreat, making it feel less like a chore and more like an opportunity to give it the attention it deserves.
Below is how to clean your RV's interior, according to experts from our RV park in San Antonio, TX. Start with the ceilings, work from one end to another, and finally finish with your floors. It's gratifying to know that your RV is clean and ready for the next trip. While cleaning, watch for any items that need repair or preventative maintenance and write them down. Cleaning is the perfect time to do this because you go over every surface. If you do this and regular exterior inspections, your RV will provide you with many years of enjoyment!
Plan to clean on a fairly warm day to open the windows and avoid breathing cleaning product fumes. The air circulation helps things dry out faster and reduces odors.
Ceilings
Begin with your ceilings so you can vacuum or sweep up things that may fall out of your vents or fans. Use a vacuum attachment to suck up cobwebs that have accumulated on your ceiling and sweep out any dust that has accumulated in your vents/fans. Next, pull out your screens and vacuum them. If they are filthy, wash them in water. Finally, don't forget to vacuum your air conditioner vents and check your filter to see if it needs replacement or cleaning. While wiping your ceiling with a damp cloth, look closely for indications of discoloration or any bubbling. Make a note of any areas that might need preventative maintenance.
Bedrooms
Begin by cleaning your windows. Next, scan your walls, noting their condition. Then, wipe your walls, paying particular attention to your doorways where dirt accumulates. Next, take out your bedding and give it a firm shake. If your RV is in storage, wash everything to prepare for the new camping season. Next, vacuum your closets and clean mirrors. Finally, if you aren't camping for a few months, place a box of baking soda in your closet. Don't forget to vacuum your under-the-bed storage chamber if you have one!
Bathrooms
Begin with your walls to remove personal product residues. Next, use a garden hose to spray inside your tank as well as possible. Also, drop in holding tank treatment to keep it fresh and wipe down your toilet. Then, pull out belongings from your cabinets and clean the shelves. Next, clean your mirror, sink, tub, or shower. Finally, note anything that requires maintenance or supplies you are running low on and need to restock. There is a special attachment for a hose to make cleaning your tank easier. Or some people swear you can keep the tank clean by placing a bag of ice inside it during drives. The movement of ice cleans the tank for you. If you do this regularly, you can skip the tank spraying step.
These are a few tips for cleaning your RV interior. Contact us if you need an RV park in San Antonio, TX.