Three FAQs About RV Holiday Decorating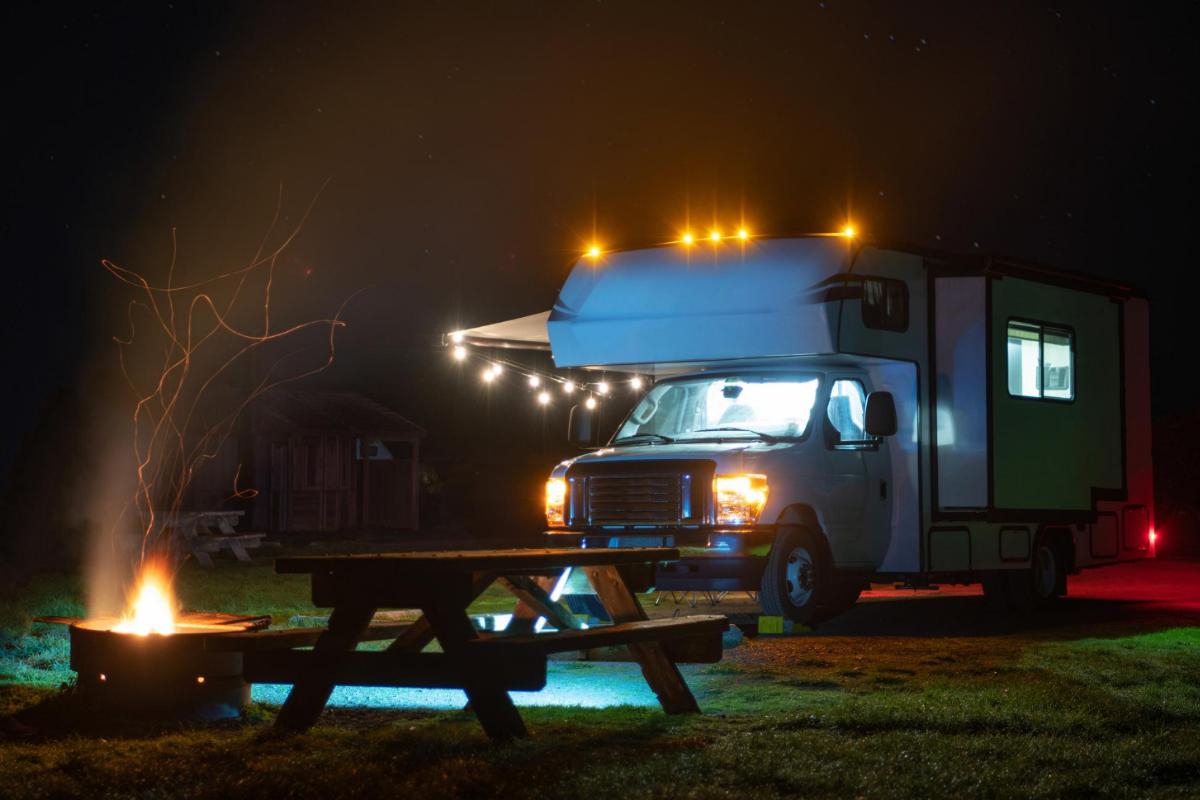 With the rise of the RV travel lifestyle, many people have questions about decorating for the holidays. Experts from our RV park near San Antonio, TX, offer these answers to some frequently asked questions:
Do you have any tips for maximizing holiday decor in small spaces?
In a compact space, a few embellishments will go a long way. You can do a few things in an RV to maximize your holiday decor. Utilizing pillow covers is an excellent way to give a festive pop to the space. They can be switched out for other holidays, fold up well, and are extremely easy to store. Suspending a string-up banner, garland, or twinkle lights are easy ways to add a cheerful atmosphere, particularly in tight spaces like your RV's slideouts. Taking everyday items in your RV and adding joyful holiday touches is also an excellent way to decorate. For instance, wrap picture frames in holiday wrapping paper or fasten ribbons and bows to chairs and above doorways. Holiday-themed hand towels offer a lovely, simple touch to the RV's restroom or kitchen. Fresh flowers are an additional way to bring natural decorations to your RV. You can construct beautiful centerpieces with roses on Valentine's Day, miniature pumpkins and leaves for autumn, and poinsettias or holly for Christmas time. It only takes approximately 20 minutes to decorate the entire RV, allowing more time to appreciate some of your favored holiday customs.
Where should we store holiday decorations when they are not in use?
Most RVers store their holiday decorations in the large storage chamber under their main bed. You can also use the base of any closet area or the undercarriage of your RV. Storing embellishments in plastic storage containers with lids makes packing and unpacking more manageable for two reasons: it keeps your decorations clean and dry, and you can pile them on top of one another. You won't have as much storage area in an RV as in a standard house, so it helps to combine the same decorations for various holidays and make the most of what you've got. For instance, you can utilize red-colored embellishments for both Valentine's Day and Christmas, pastels for Easter and Mother's Day, and fall colors for Halloween and Thanksgiving.
How do we make holidays feel special in our RV?
One of the most suitable ways to make holidays feel significant and memorable in an RV is to link with the local RV community! Whether it's potluck dinners, parties, crafting days, or movie nights, the RV community is really excellent at coming together and celebrating special occasions. One of the RV lifestyle's biggest perks is discovering other people's traditions and cultures. You can also participate in local, holiday-themed experiences by exploring Facebook groups, visiting libraries, and even glancing at your campground or RV resort's schedule. In addition, many campgrounds will arrange special events for different holidays that guests are invited to attend.
We hope this post helps you make holidays in your RV more special. Contact us today if you are looking for an RV park near San Antonio, TX. We are ready to make you feel at home.