Seven Tips for Hosting Guests in Your RV and Around the Campsite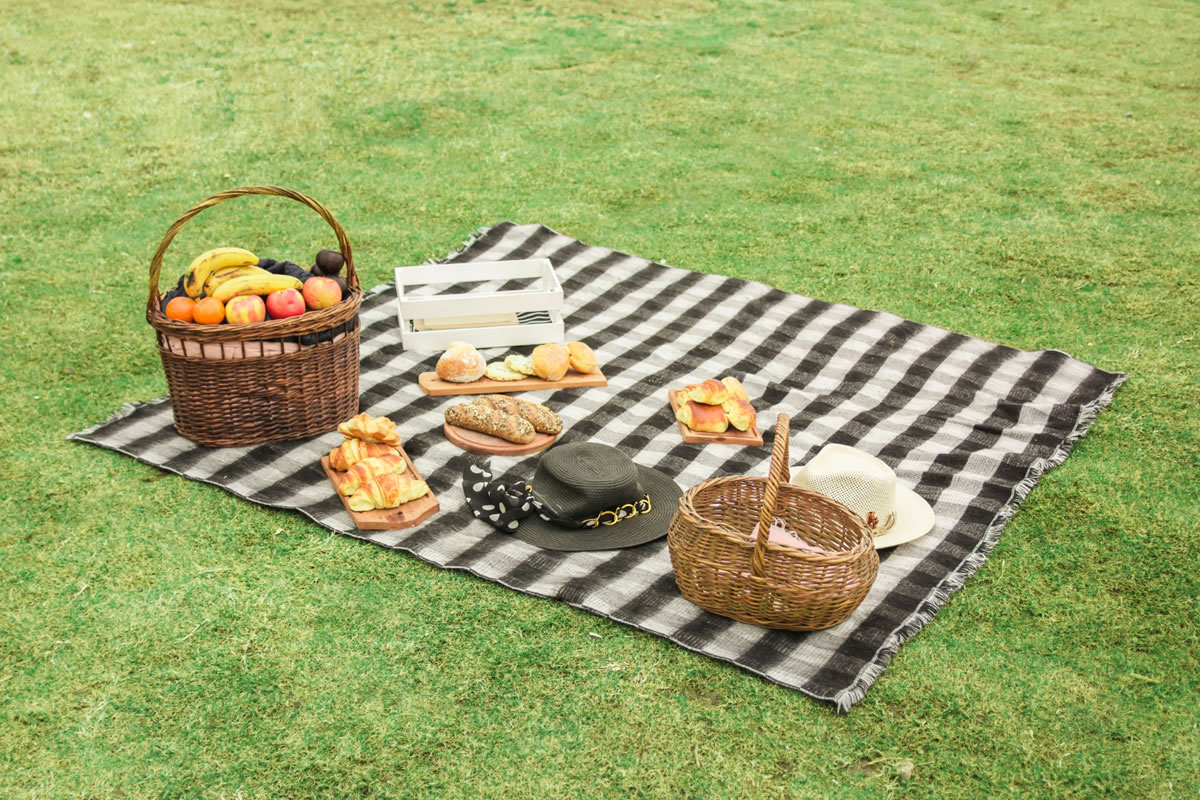 Want to host a small get-together at your campsite? Observe these simple tips from experts at our RV park in San Antonio, TX, to guarantee a fun, unforgettable party and leave your visitors exclaiming, "We had the best time!"
Add some sparkle.
Lights always add glamour to a party, and your chosen lights will produce the proper atmosphere for your visitors. Are you hosting a margarita party? Then suspend some multicolored lights from your awning or, better yet, tiny margarita glasses. A 70s theme? Then psychedelic, color-changing hanging lights would be perfect. Again, suspend lights from the awning or inside the RV to add style – or fun – to your gathering.
Add some tables
Having numerous tables gives individuals choices on where to unwind or move about and chat with others. In addition, each table can feature a different snack or activity. If you don't own all the furniture you require, just ask your visitors to bring additional tables and chairs to put up at their leisure. Inside your RV, move furnishings around if you can to best accommodate the expected guests.
Add some music
It's not a party unless there's music, and RVers have many options for blasting songs. Your typical portable boom box will do the trick (preferably battery-powered), or your iPod docket or Bluetooth speakers accepting signals from your phone. Of course, you'll need to make sure that the music isn't too noisy for neighboring campsites or too quiet for your guests.
Add finger foods
Bite-sized pieces of favorite foods are perfect for a party hosted in and about your RV. You can strategically place them on different counters and tabletops to help evade congestion. If guests bring food to pass, ask them to adhere to a single platter. Finger foods need prep ahead of time so that everything seems effortless when you entertain.
Add games
With pleasant weather, keep the party outdoors. Set up yard games for people to enjoy. Parlor games are also enjoyable, and playing them outdoors gives a lovely shift from the usual. If everyone in your group knows one another well, assign teams as people arrive – and have them compete throughout the party. Of course, you get to choose what the winners take home, though boasting rights might be adequate. And if your bash will be kid-friendly, be certain to include age-appropriate games and activities arranged for your younger visitors.
Add a party room
The gathering doesn't need to occur within the confines of your RV; numerous RV varieties can't accommodate many individuals inside. So push the party outdoors. You can always add more outdoor room if you don't want to revel under the stars in the open air. An enclosed awning mesh room is the ideal spot for a summer shindig. It adds useful square footage so you can hold the main door open to help traffic flow and offer more room to mingle. The bugs are kept away, too. Add some additional chairs or a loveseat and a side table for a relaxing oasis.
Add some new friends
As the host, consider inviting a pleasing mix of tenants and owners – RV resorts usually separate owners from the renters. Diversify your invite list to gather different clusters of people who may not mingle otherwise. In other words, construct bridges. Also, determine upfront whether children are invited to the occasion, and make that determination clear to all invitees.
Follow these tips for hosting a party in or around your RV. And call us now if you are looking for an RV park in San Antonio, TX. We hope to see you soon!